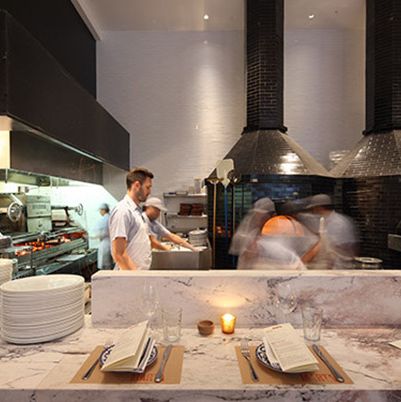 How about pizza at Marta?
Photo: Melissa Hom
New Year's Eve has arrived, which means it's time for outrageous cover charges and magnums of overpriced Champagne, right? It doesn't have to be that way: Even if you think you want to avoid the streets (and restaurants) of New York City tonight, know that there are indeed plenty of delightful places to celebrate — and that require little to no advanced planning. Here, Grub has assembled an ace list of 15 restaurants that are decidedly low-key and moderately priced, and, most important, have space. (It should be noted: A handful of these spots made it into New York critic Adam Platt's guide to eating in 2016, too.) Here's to procrastination.
Babu Ji
Availability: There are a few reservations left for the $60 chef's tasting menu, which is always available, but about 60 percent of tables will be reserved for walk-ins.
The Deal: The Indian-by-way-of-Australia restaurant, one of Platt's favorite new restaurants, was one of the surprise hits of 2015. Don't miss out on classics like butter chicken, and finish off with the stellar kulfi, an ice-cream-esque dessert. Plus, grabbing beers straight out of the fridge will make you feel right at home.
Pizza Moto
Availability: Some reservations for two are still up for grabs at 5:30, and then from 9:45 through 10:30 p.m. Tables for four are available from 5:30 through 6:30 p.m. And 10 to 20 percent of tables will be reserved for walk-ins throughout the night.
The Deal: You could get the three-course prix fixe meal, which includes an amusingly lowbrow bucket of Miller High Life, but then you'd be missing out on a couple of the best (Platt-approved) dishes this Brooklyn pizzeria offers. Those would be the smoked-trout Caesar salad and meatball tartare — a deconstructed take on the red-sauce classic.
Bar Goto
Availability: Walk-ins only.
The Deal: It's New Year's Eve, which means you'll likely be drinking, and there may be no better place in the city right now than this cozy Japanese bar from Pegu Club alum Kenta Goto. What sets it apart from the rest is the excellent bar food: miso chicken wings and five kinds of okonomiyaki.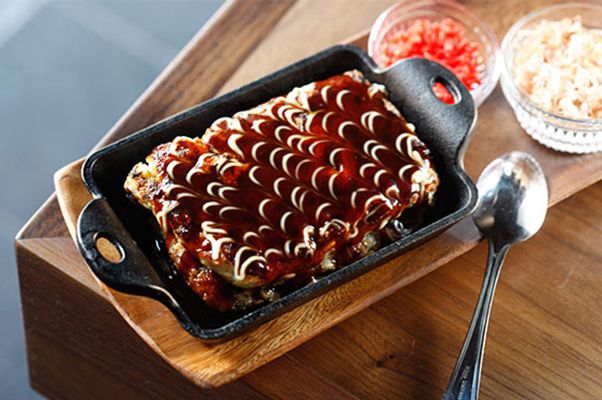 The Finch
Availability: Reservations are all booked, but some tables and all bar seats have been saved for walk-ins.
The Deal: A new addition to New York's Michelin ranks, Roberta's and Blue Hill alum Gabe McMackin's bistro specializes in atypical bistro food, like shaved lamb's tongue with fennel, and Spanish mackerel with Concord grapes. There's a five-course tasting menu for $125 per person, but you're free to skip it and order à la carte. The restaurant is prime for dates, too, as the refurbished brownstone on a quiet residential street makes for a romantic setting before the fun gets going.
Fritzl's
Availability: Walk-ins only.
The Deal: The Bushwick neighborhood spot will only be open from 5 to 10 p.m., as usual, but it's a great choice for a low-key, well-made meal before partying through the night. Order the burger, served with a charred miso special sauce, along with salsa-brined chicken wings and buttermilk-fried cod. There's plenty of fairly priced beer and wine, too.
Bruno
Availability: Some tables are still available through Resy, but roughly 60 percent of seats are saved for walk-ins.
The Deal: The food is relatively affordable, and there's a lot of good wine on this small restaurant's list, so it's ideal for a celebration. And remember: All of the pizza is made with flour milled in house, with creative toppings like lamb coppa, spicy pork, and fermented tomatoes.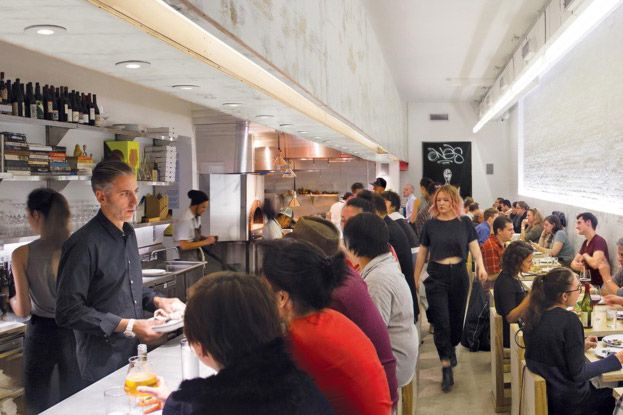 Combina
Availability: Plenty of reservations from open until close for parties of two and four.
The Deal: All three of chef Einat Admony's restaurants will be open tonight, serving à la carte menus, but you ought to ring in the New Year with her latest addition to the downtown dining scene. The food at this West Broadway spot is Spanish-Israeli fusion, which translates to dishes like salt-cod doughnuts and pickled mussels with matzo. Big windows that span the exterior also make for good people-watching.
Mekelburg's
Availability: Walk-ins only.
The Deal: This is a good choice for Brooklynites who dig craft beer, of which they have plenty of excellent choices, and baked potatoes. Plus, the Underground Gourmet named the porchetta one of the best sandwiches of the year, and Mekelburg's has a special for Moutard Grande Cuvée Brut Champagne — $20 by the glass, $75 for the bottle. You can post up for the night if you'd like, as it'll be open until 1 a.m.
El Cortez
Availability: Walk-ins only, as usual. There's also a party with a DJ on the second floor for $10.
The Deal: Over in Bushwick, Chris Young and chef Stephen Tanner's south-of-the-border sequel to the Commodore offers soft-shell tacos, hard-shell tacos, and a taco salad. To top things off: Tanner's famous nachos, and potent cocktails like the Singapore Sling and the Commodore — a frosty piña colada with an amaretto float.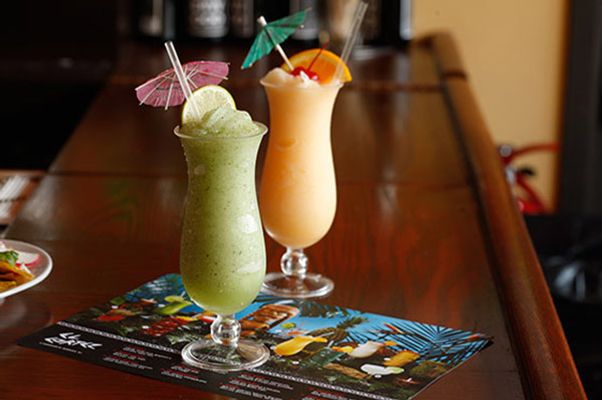 Marta
Availability: There are some reservations for parties of two still available around 11 p.m.
The Deal: Danny Meyer and Nick Anderer's restaurant in the Martha Washington Hotel offers super-thin-crust pizza, antipasti like duck meatballs and giardiniera, and meats cooked over a wood fire. There will also be a special caviar pizza with smashed potatoes, trout roe, and sturgeon caviar, and Champagnes not normally offered by the glass.
The Long Island Bar
Availability: Walk-ins only.
The Deal: Keep your night civil, simple, and pleasant at New York's ideal neighborhood bar. Classic cocktails are done very well — and, at $12, often cheaper than at many other bars — and there are smart takes on American dishes, like cheese curds with French onion dip, and a cheeky tuna alla' casseroula. They're also open until 2 a.m. tonight.
Estela
Availability: There's a reservation for two available at 5:45 p.m., for four at 9:45 and 10:15 p.m., and for five at 10:15 p.m. Walk-ins welcome, especially at the bar.
The Deal: Ignacio Mattos and Thomas Carter's restaurant will no doubt be busy and buzzy tonight, like it always is, but some tables will still be reserved for walk-ins, and the bar will be first come, first served. Carter's wine list is also fantastic, so you can end the year by discovering your new favorite red for 2016.
Emily
Availability: Walk-ins only (but note that there's usually a long wait, so give yourself extra time).
The Deal: The popular Clinton Hill pizza parlor is keeping things simple, serving its menu of creative, wood-fired pizzas and the usual, limited run (25) of its beloved burger. All sparkling on the menu will be available by the glass tonight, too.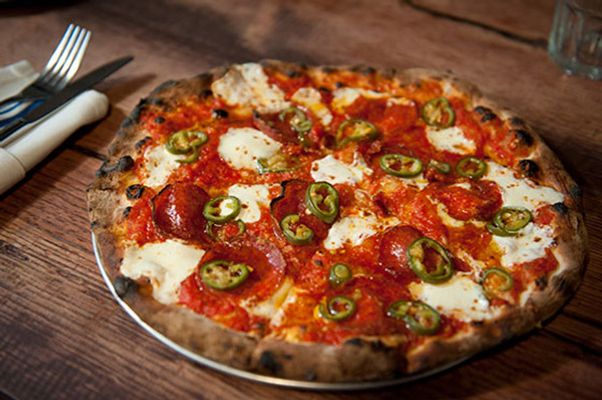 Bar Sardine
Availability: Tables for two at 6, 8, and 8:15 p.m. There is also a table for three up for grabs at 7 p.m.
The Deal: All of Gabriel Stulman's West Village restaurants will be open and à la carte tonight, but your best bet for a night like this is his cozy pub, Bar Sardine. The new-American menu includes corn fritters, smoked mussels, and hanger steak — all great for sharing, and they'll keep you full without weighing you down.
Superiority Burger
Availability: Walk-ins only, but there are only six folding tables anyway.
The Deal: On 9th Street from 6 to 10 p.m., Brooks Headley, one of Platt's best new chefs this year, will serve his namesake veggie burger alongside specials of vegan Frito pie and chocolate bread pudding (with vegan peanut-butter-swirl gelato!), both for $2. Not exactly a place to go sit down for a meal, yes, but a great spot if you're in a rush, want to bring something to a party downtown, or are taking it easy.