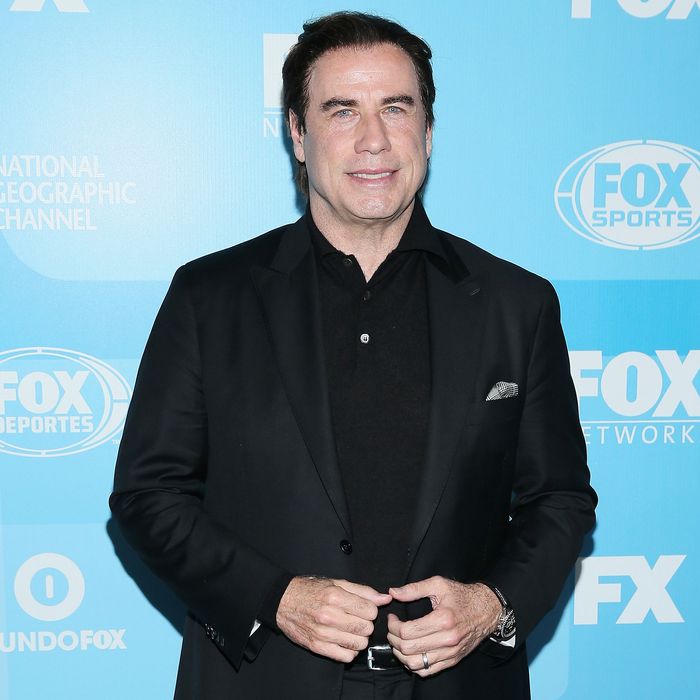 Travolta loves the duck.
Photo: Jemal Countess/Getty Images
Soon, the famed Four Seasons restaurant will close and the Major Food Group will move in with a new name, a new concept, new food, and $30 million worth of renovations. For some, it's a sign that landlord Aby J. Rosen is finally breathing some fresh air into a New York institution that long ago began to show its age. But for others, including the restaurant's many regulars, the move is an unwelcome one indeed. Apparently you can count John Travolta among them: At Peggy Siegal's recent lunch celebrating the FX series The People v. O.J. Simpson: American Crime Story, which took place at the restaurant in question, the actor told us what he really thinks:
 
It's a pleasure to meet you.
And you as well. Have you been here before?
 
Yes …
I love this place. My manager took me here for a meal when I was just a 16-year-old kid. Can you imagine how awestruck I was by the space? 
 
Wow.
The restaurant was started in 1959, and it's still amazing. I love the duck here. The Four Seasons is famous for the duck. You must try it! Wait, have you tried it here?
 
[At this point, Mr. Saturday Night Fever passes his plate around the table and encourages everyone to try the roasted duck. Then the conversation turns to the changing of the guard, and Travolta looks genuinely sad.]
 
You really love this space.
[Travolta is quiet for a moment] This is a piece of New York City history. I'm so disappointed that it's changing. I want it to stay the same. I really do.