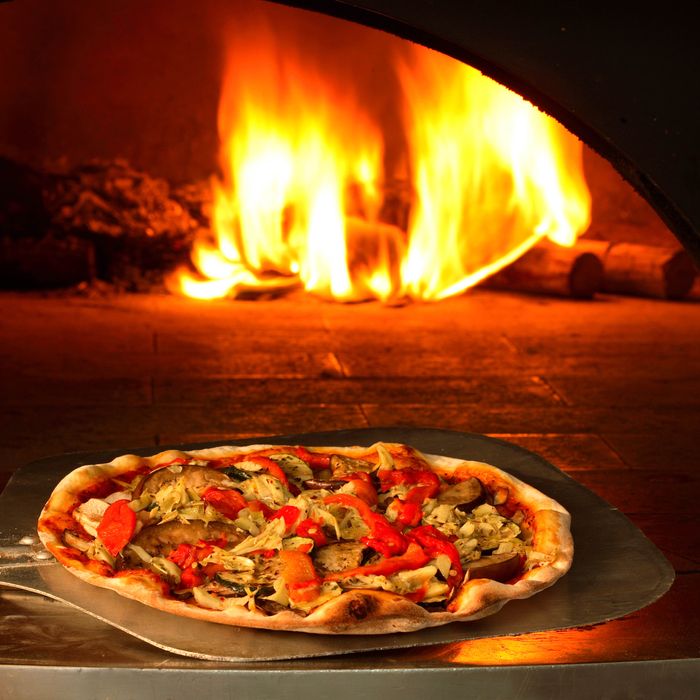 Contraband.
Photo: Luca Tettoni/Corbis
Italians take drastic measures to protect their classic cuisine, so one assumes the mayor of San Vitaliano will be avoiding dark alleys for a while. The BBC reports that to tackle the town's growing air-pollution problems, he's banned wood-burning ovens for the next three months. In Italy, where nobody's even heard of pizza delivery, this is seen as a high enough crime, but it's even worse for the people of San Vitaliano, which is in the metro Naples area, literally the birthplace of modern pizza.
Pizzeria owners who hope to continue the centuries-old tradition of making wood-fired Neapolitan pizzas, a dish now protected by the EU, will have to install costly filters on the ovens to reduce the pollutants they emit — police are reportedly going to patrol for violators and levy €1,000 fines.
Mayor de Blasio tried to pull a similar stunt on New York pizzeria owners last year, but those owners and their soot-emitting ovens are safe (for now). Their Italian counterparts, however, are pretty outraged, telling Corriere della Sera they "can't be the cause of the smog" and that this edict is going to amount to "a very costly mistake."