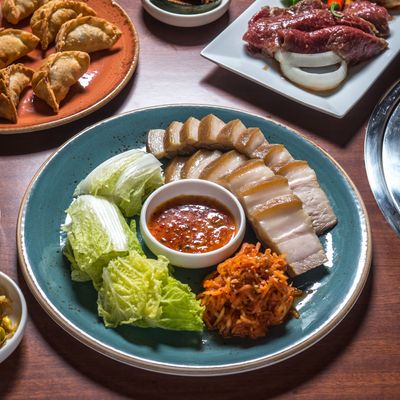 Bossam, meats for grilling, fried dumplings, kimchi — what more could you ask for?
Photo: Paul Wagtouicz
New York has its fair share of places to eat short ribs while throwing back shots of soju, but tonight, at 5 p.m., Sohui Kim and Ben Schneider — better known as the couple behind Red Hook favorite the Good Fork — will open Insa, a 4,600-square-foot Korean barbecue and karaoke palace in Gowanus's nightlife district.
The 100-seat restaurant, located at 328 Douglass Street, includes a dining room, a 36-seat bar, and a karaoke den with five private rooms. Along with the requisite microphones and speaker system, the rooms will be outfitted with disco balls and velvet banquettes for maximum grooving. And, of course, karaoke demands booze — the restaurant has a full liquor license, with wines, local beers, and a few sakes and sojus, too.
As for the food, there will be the expected meats — like marinated short rib (kalbi) and thinly sliced pork belly — as well as mushroom and seafood platters. But while Korean barbecue is at the center of it, that's hardly all Kim, along with chef de cuisine Michael Stokes and sous chef Yong Shin, will be cooking. Most of the menu, in fact, is devoted to other aspects of traditional Korean cooking.
They've divided it up into three other categories: shared dishes like bossam, and, yes, Kim's dumplings, which took a star turn at the Good Fork; rice and noodle dishes including stir-fried spicy squid with udon; and hearty soups and stews made with silken tofu, short ribs with chestnuts, and ox bone for the seollungtang, the country's hangover cure. Which, at the very least, sounds like a good way to fortify yourself before a night of drinking and belting out tunes.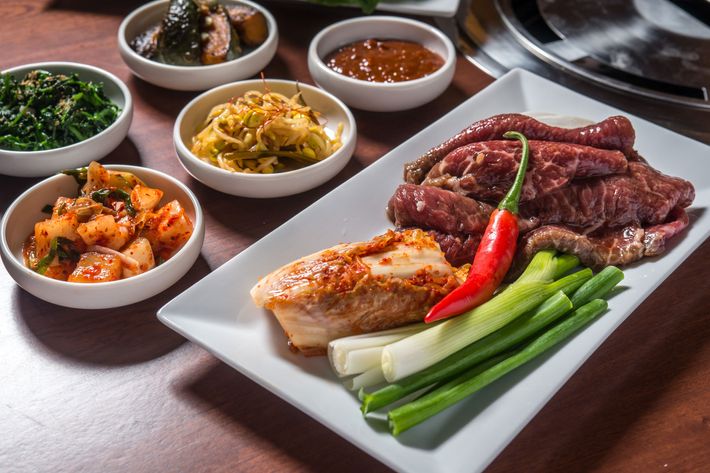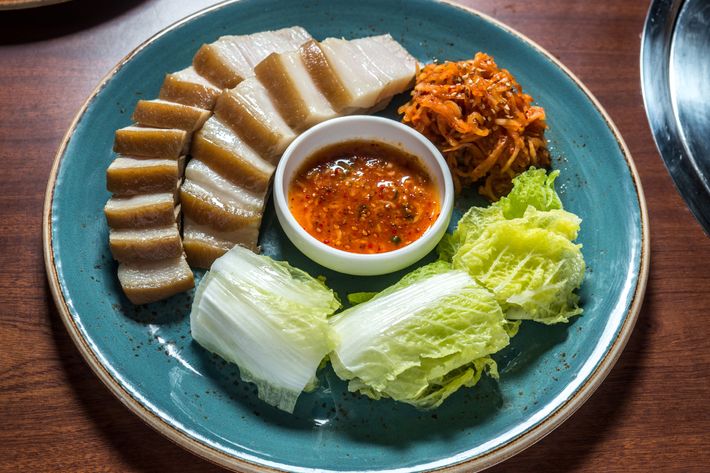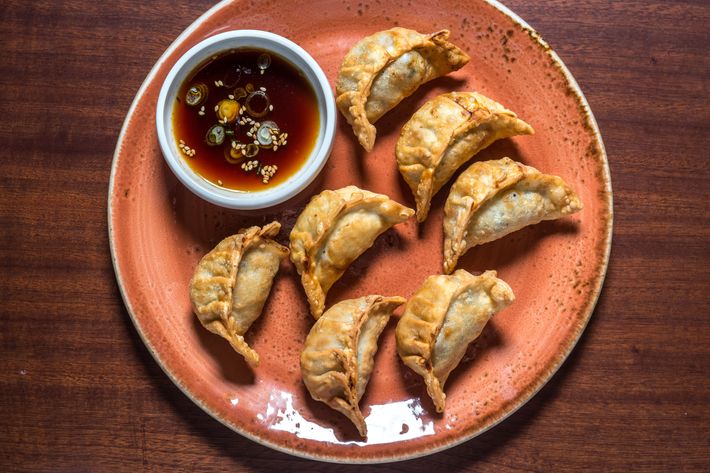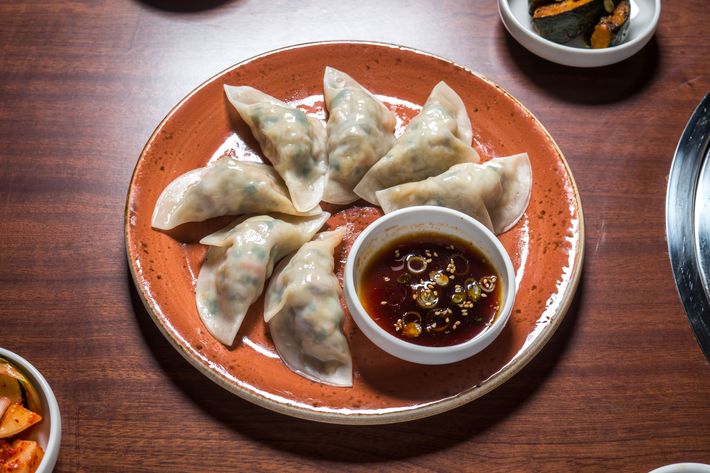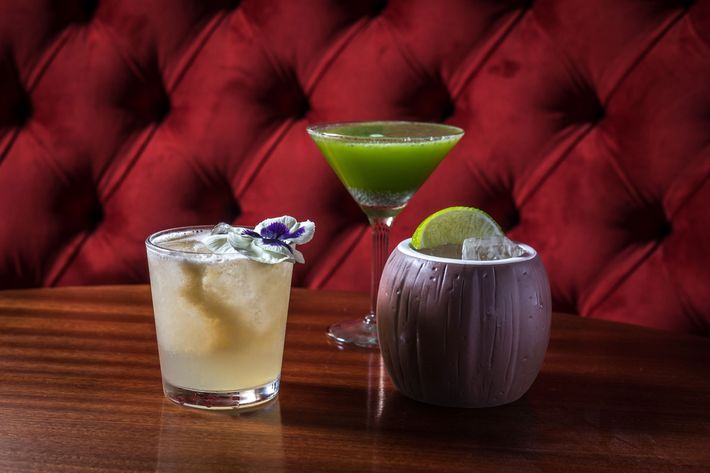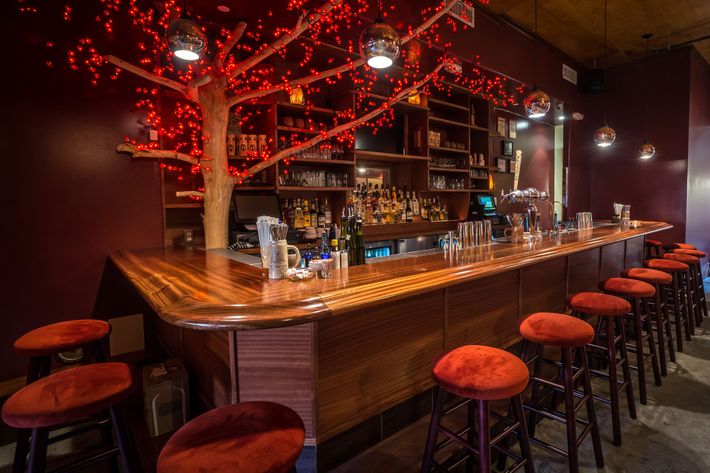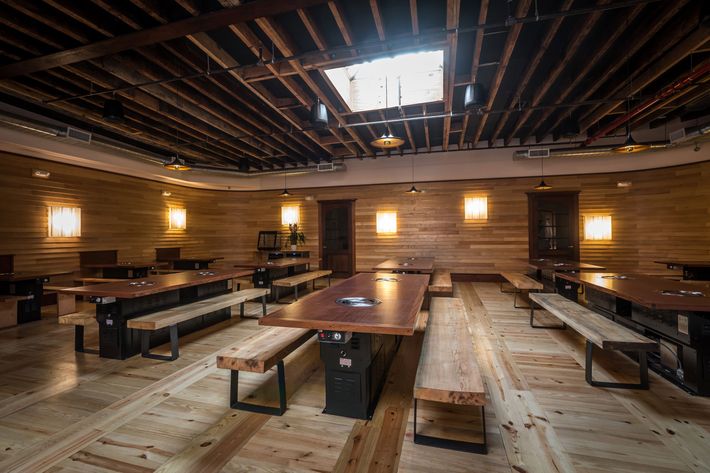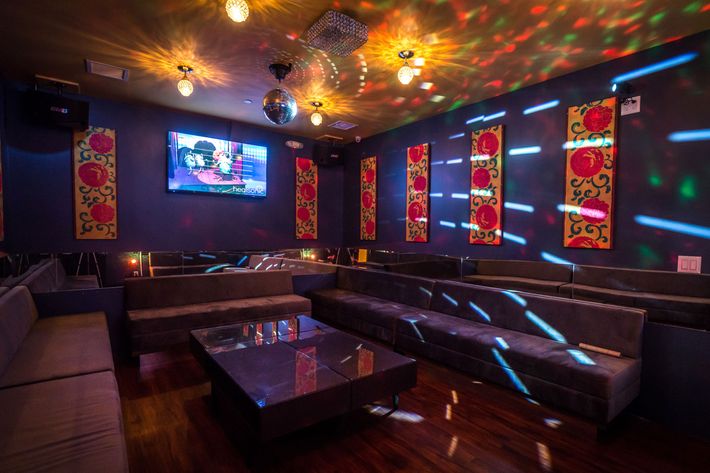 Menu [PDF]
Insa, 328 Douglass St., 718-855-2620