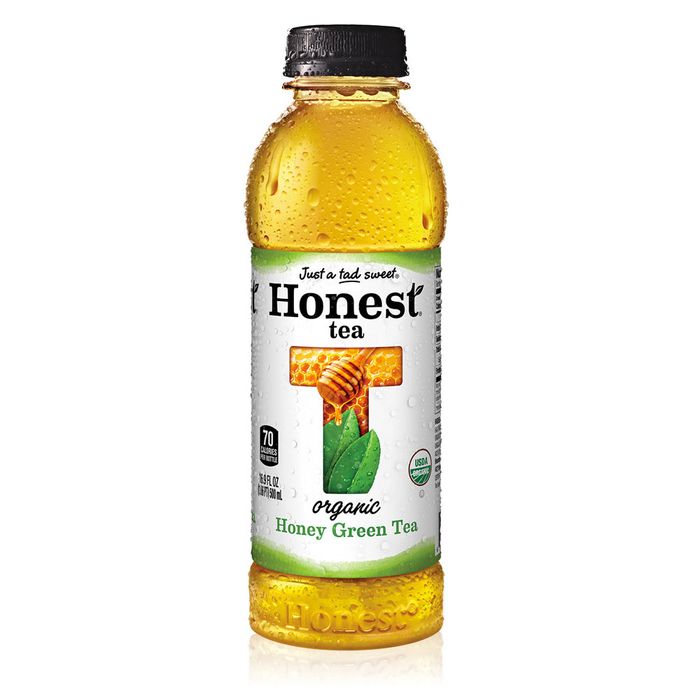 Honest Tea: not for losers.
Photo: Honest Tea
Fair-trade, organic beverage-maker Honest Tea is pulling a Donald Trump quote from its bottle — because of course. The phrase is pretty vanilla, as far as most Trumpisms go these days, and it reads, "If you're going to think anyway, you might as well think big."
The company maintains that the timing is purely coincidental and that the phrase's removal has nothing to do with Trump or politics or the barrage of tweets Honest has received over the past 48 hours. But this claim hasn't done much to appease Trump supporters, many of whom are, right on cue, now threatening to get their bottled tea elsewhere.
The quote was first tweeted on Sunday by Paul Shapiro, a vice-president at the Humane Society, and he got a quick reply from Honest Tea's Twitter account:
Honest Tea founder Seth Goldman has since done his best to patch things up with angry would-be customers, whatever their political persuasion, by posting a bottle-cap-quote explainer of sorts on the company's blog:
We generally refresh these quotes every 12-18 months to share fresh ideas. We have already sent the newest wave of 100+ quotes off to the printers - my two favorites of the next printing run are "No one has ever become poor by giving." - Anne Frank and "A winner is a dreamer who never gives up." - Nelson Mandela. Mr. Trump's quote, which was not political in nature, was removed because it had run its course, along with other great quotes like "Nature provides a free lunch, but only if we control our appetites" - William Ruckelshaus.

There is nothing objectionable to the thinking in Mr. Trump's quote "If you're going to think anyway, you might as well think big." Indeed, it's certainly the mindset that we've brought to our business and our impact.

Honest Tea is a tea for all parties—we welcome anyone who wants to drink our organic iced teas because we know that when people choose organic and Fair Trade tea they are making an impact, regardless of their party affiliation.
There's one slight problem, though, which is that the Trump quote has actually been in circulation since at least July 2013, or a good deal longer than Goldman's "12-18 months":
[AP]