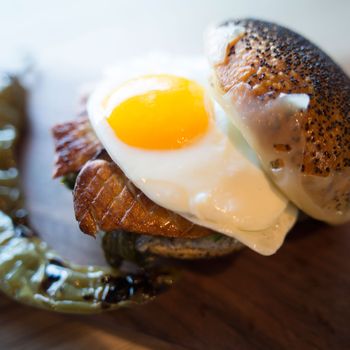 The Forager breakfast sandwich: seared Nebrodini mushroom, braised kale, farm egg, Swiss, and black-trumpet mayo.
Photo: Jody Wissner
Since it opened just over two years ago, Philadelphia's High Street on Market has captured the culinary Zeitgeist on any number of levels: hearty destination breakfast, savvy tweaks on classic sandwiches, serious breads and showstopping pastries, and just the right amount of shtick-free local representation, from Lancaster bologna to pretzel rolls. Now partners Ellen Yin and chef Eli Kulp transplant the award-winning formula to a new city, a move that represents a professional homecoming for Kulp and head baker Alex Bois, both of whom toiled anonymously in Manhattan kitchens (Torrisi Italian Specialties and Sullivan Street Bakery, respectively) before making their names in Philly.
Kulp, who was paralyzed during May's Amtrak derailment, has assembled a kitchen team that includes former Craft chef Taylor Naples and key personnel from his own restaurant group, like culinary director Jon Nodler and pastry chef Sam Kincaid. They'll collaborate on such High Street signatures as smoked whitefish on a black bialy, and a roast pork sandwich with fermented broccoli rabe, plus menu additions like a breakfast sandwich featuring sausage made in house with local malt syrup in place of maple. Bois and Kincaid have also developed a slew of new breads and pastries, all available for retail sale — among them a cream-cheese-frosted sticky-toffee-pudding variant called the Proper English; a 30-layer crêpe cake interspersed with walnut butter, apple butter, and smoked ricotta with honey; and a "new world rye" that Kulp describes as a throwback to pre-mass-production deli caraway rye. "No other kind of bread can make a pastrami sandwich taste so good," he says.
Breakfast and lunch launch first, followed by dinner, which, as it does in Philly, will depart from daytime's sandwich focus, according to Kulp. "It will still incorporate breads, grains, and fermentation — the common thread throughout the meal periods," he says. And the team will offer a more New York–oriented version of the impromptu "Leave It to Us" set menu for $60. Although Kulp expects the new spot to eventually establish its own identity, he recognizes the role that Philadelphia (and its producers, its regional farmers, and its passion for sandwiches) has played in his career. "The move to Philly allowed me to evolve and develop a strong point of view," says Kulp. "Finding that identity is one of the most challenging things a young chef has to do."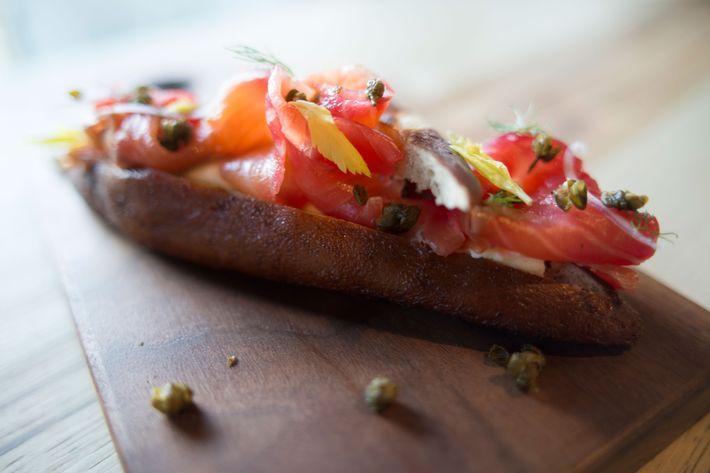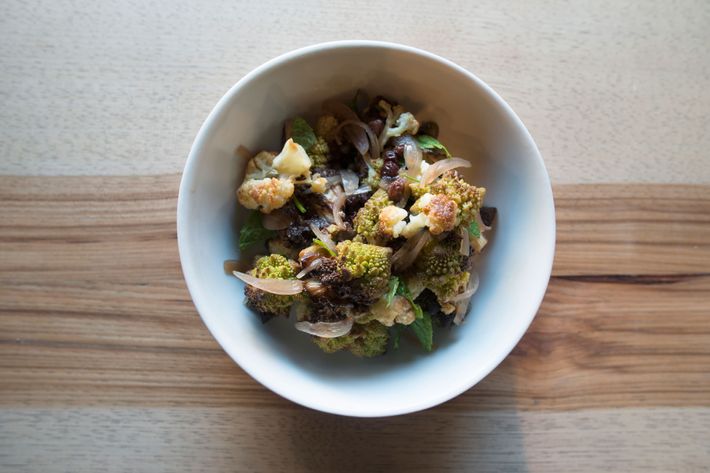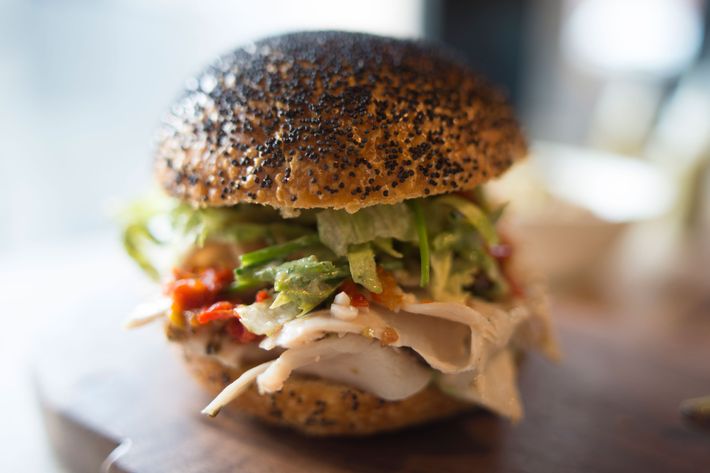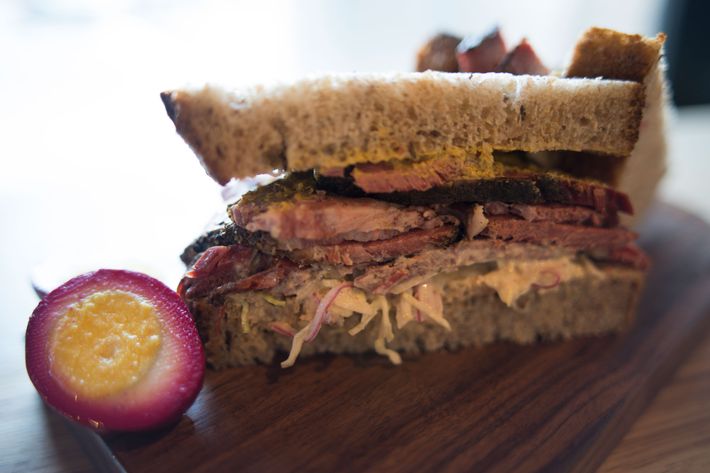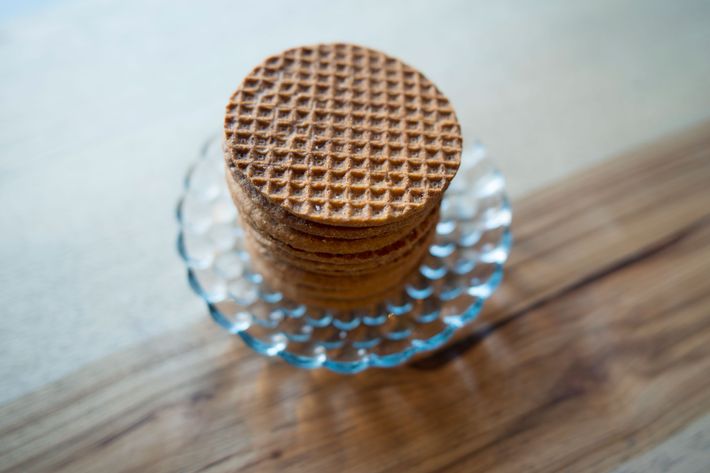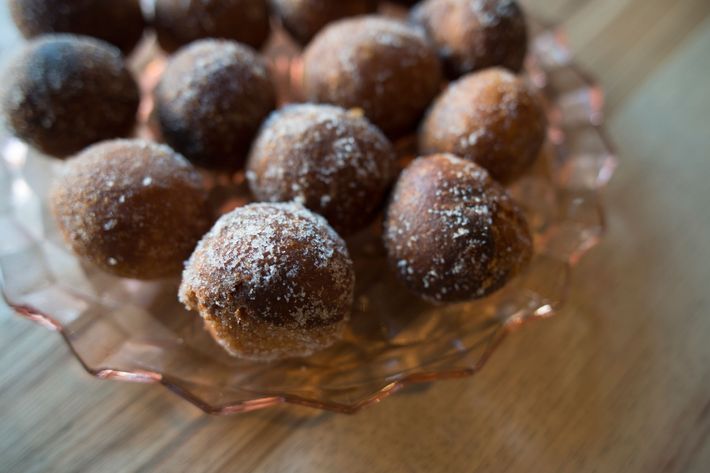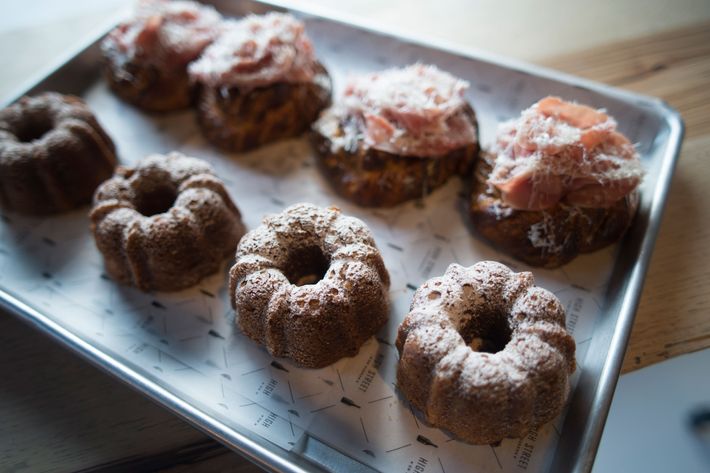 Breakfast [PDF]
Brunch [PDF]
Lunch [PDF]
Drinks [PDF]
637 Hudson St., at Horatio St.; 917-388-3944
*This article appears in the December 14, 2015 issue of New York Magazine.