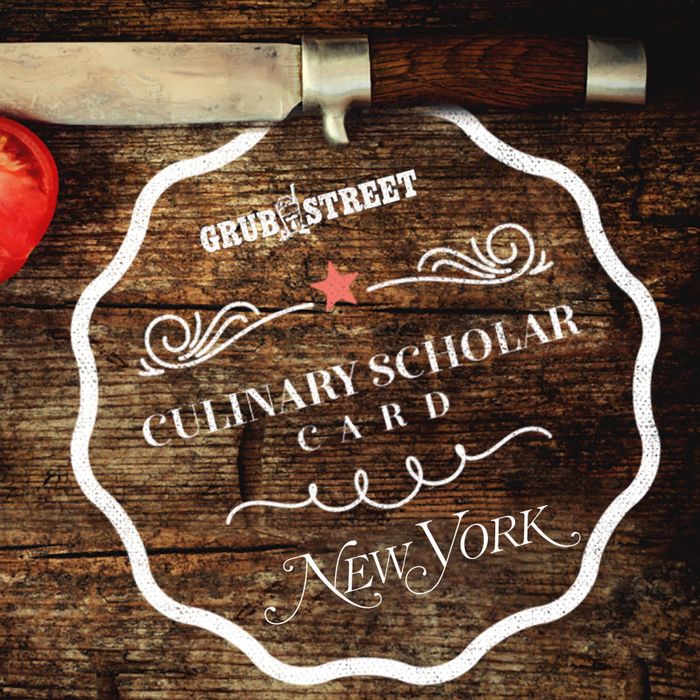 You can load it up with any amount of money you'd like.
Starbucks says it expects to sell a record number of gift cards tomorrow (a.k.a. the last shopping day before Christmas). Yes, you could do the same — but do you really want to give a gift that's so basic? Of course you don't. That's why you should, instead, pick up a Grub Street Culinary Scholar Card, which your giftee will be able to use toward more than 35,000 different food-and-drink-related classes at hundreds of different venues.
Think: Classes at Milk Bar, Murray's Cheese, or Stumptown — or go all-in at the Institute of Culinary Education. You've got a lot of options, in other words. It is not too late to grab one, in any amount you choose, and if you order before the end of tonight and use the promo code grub15, you'll get a 15 percent discount. It's like you're being rewarded for procrastinating.