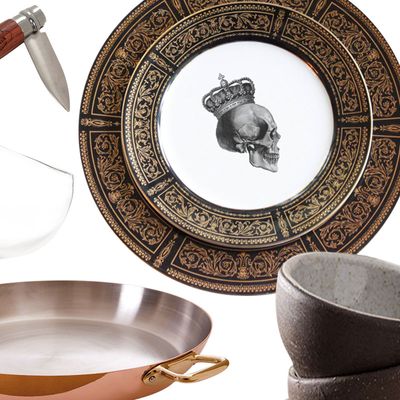 Lately, you've likely been focused on buying gifts for loved ones. But what about you? As it gets colder outside, you're going to want to spend more time cooking at home, so why not make your kitchen look more like the restaurants you love visiting? Of course, a well-stocked pantry is essential, but it's hardly all that matters — that beautiful roast chicken won't plate itself, after all. Here are 13 items, culled from some of the buzziest restaurants around America, that will surely bring you some happiness in 2016.
Crucial Detail's Nip Tumblers
As seen at: Aviary
Cost: $32 for two
Grant Achatz's acclaimed Chicago bar serves its drinks in futuristic glassware that resembles lab equipment. If you're the kind of home bartender who makes 15-ingredient drinks "for fun," you'll need these always-on-the-edge Nip Tumblers that Crucial Detail, creator of the ingenious porthole, makes specifically for Achatz.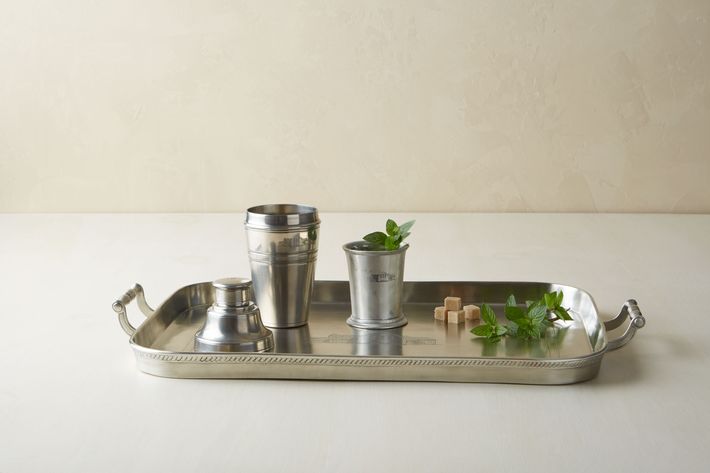 Blackberry Farm's Mint Julep Pewter Cups
As seen at: Blackberry Farm
Cost: $143 each
Walland, Tennessee's Blackberry Farm is a destination resort restaurant — a bucolic retreat at the heart of the South's culinary revival. Given that the mint julep is one of the trademark cocktails of the South, this pewter beauty, made in Northern Italy exclusively for Blackberry and engraved with an image of the resort's barn, is a worthy splurge.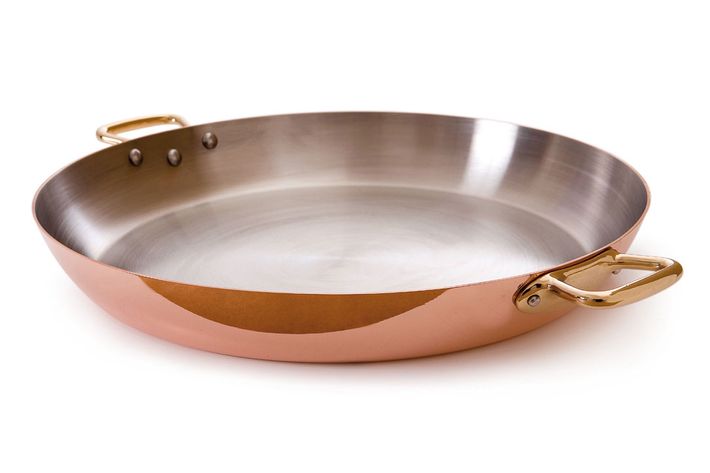 E. Dehillerin's Cuprinox Pan
As seen at: Spring
Cost: $120 to $287
Globe-trotting gourmands who flock to Paris's Spring will recognize these gorgeous pots from the nearly 200-year-old E. Dehillerin. They're elegant and classic-looking, made of copper lined with stainless steel, and will look as good on the table during a dinner party as they will on your burner. (That conveniently also means fewer dishes to clean.)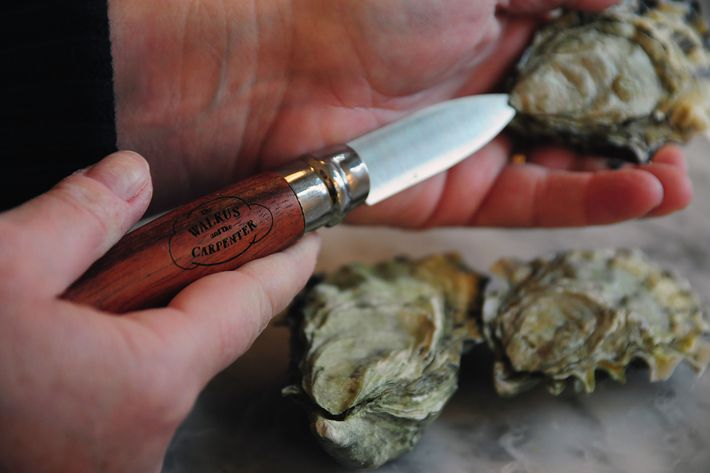 Sea Creature's Folding Oyster Knife
As seen at: The Walrus and the Carpenter
Cost: $35
There are serious consequences involved when hosting an oyster party without a proper oyster knife. Be safe and buy this beauty, used at Seattle's the Walrus and the Carpenter: It's made with stainless steel and has a handsome wood handle — plus, it folds up.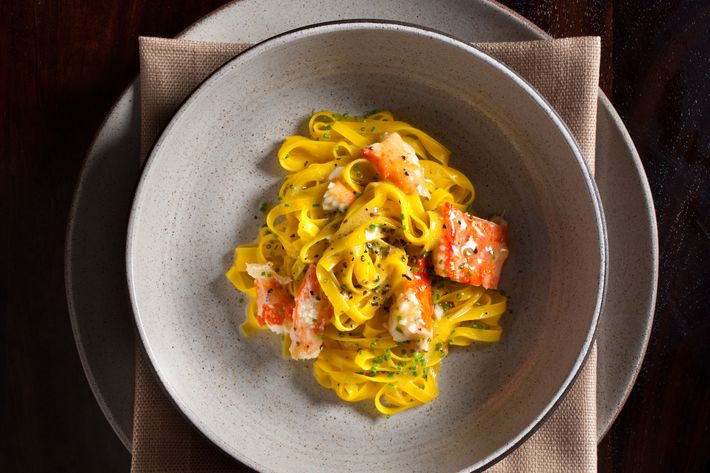 Jono Pandolfi Plates
As seen at: The NoMad
Cost: $19 to $38 for individual plates
Anyone who geeks out over ceramics would be thrilled to have any of Jono Pandolfi's creations in their home. If you're a New York restaurant-lover, though, these are the ones for you. They're used at the NoMad, and chef Daniel Humm worked closely with Pandolfi on the seven-piece collection. (Pair with recipes from the newly published The NoMad Cookbook, of course.)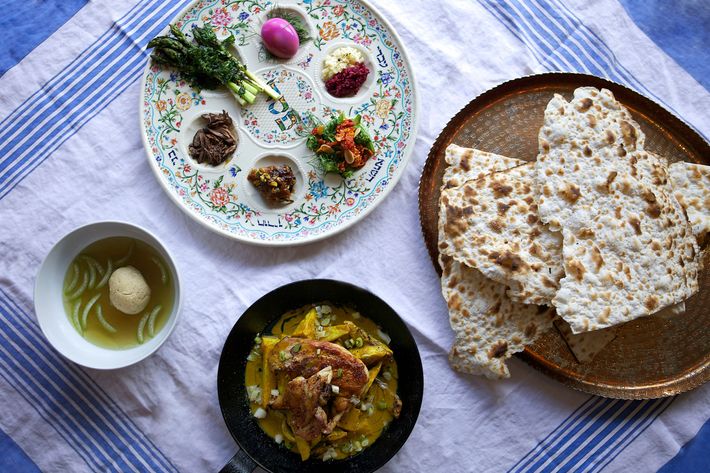 Roost's Bronze Trays
As seen at: Shaya
Cost: $165 to $230
New Orleans's acclaimed Israeli restaurant topped Esquire's "Best New Restaurants" list this year — one to definitely add to your list. This textured bronze tray will turn a mess of scattered plates into an elegant spread.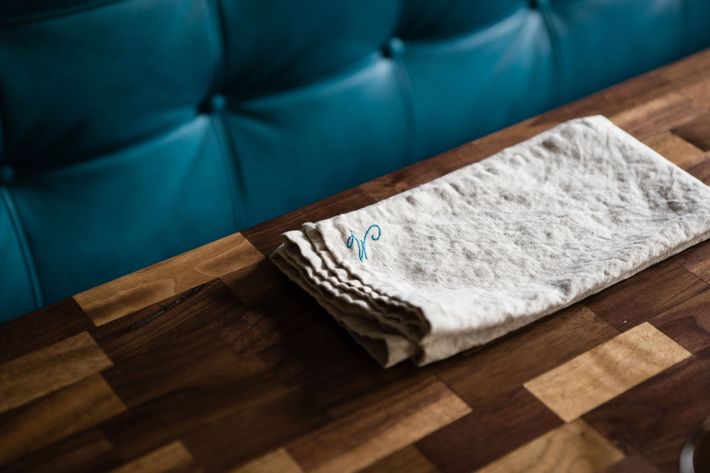 Shabby Chic's French Linens
As seen at: Maude
Cost: $15 each
Fancy cocktail glasses and top-notch cutlery are, yes, flashier. But a nice set of linens should never be overlooked. At Los Angeles's Maude, where chef Curtis Stone builds menus around a single ingredient, the French linens are custom-made by Shabby Chic. You can't get those exact ones, but these will still impress.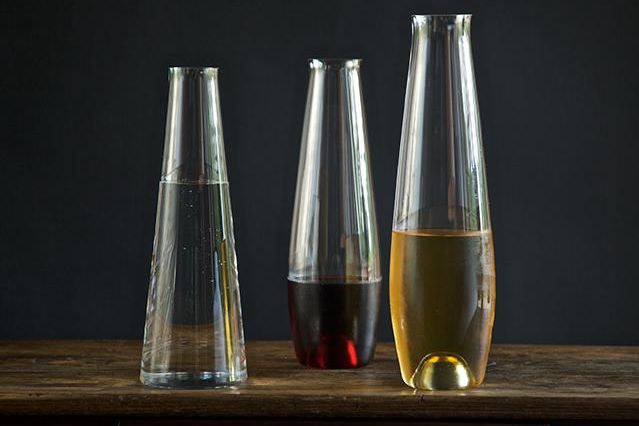 Blue Hill's Decanter
As seen at: Blue Hill at Stone Barns
Cost: $315
Sure, if you're a Wine Advocate enthusiast, then you may have a decanter lying around. But it's doubtful that whatever you have is as well designed as this one, a collaboration between Blue Hill design director Laureen Barber and glassware artist Deborah Ehrlich. It's custom-made from polished crystal specially for the famed restaurant. Svelte but commanding, it holds one and a half liters, which is more than enough to get the party started.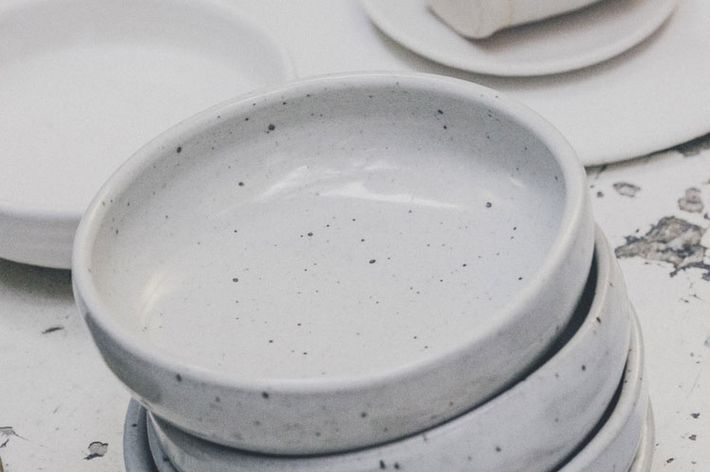 Fefo Studio's Tableware
As seen at: Various restaurants
Cost: $9 to $22
Former chef and current O Cafe owner Fernando Aciar recently launched his plate-ware business, and it's already thriving. Blue Hill's Dan Barber recently used his ceramics at a special event, and he's working on tableware for a trio of New York's most influential new restaurants: Contra, its sister wine bar Wildair, and James Murphy's the Four Horsemen. Aciar's plates and mugs have a naturalistic look to them.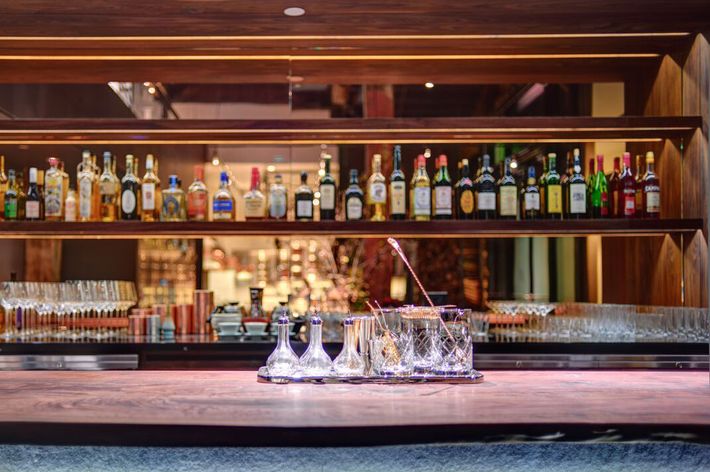 Cocktail Kingdom's Beveled Bitters Bottle
As seen at: Bars everywhere
Cost: $23
Go a step further in equipping your home bar with this sharp dasher, used coast to coast by establishments like Brooklyn's Maison Premiere and San Francisco's Saison. The design of the dasher means it'll always release a consistent, standard amount of bitters, resulting in more accurate drink-making.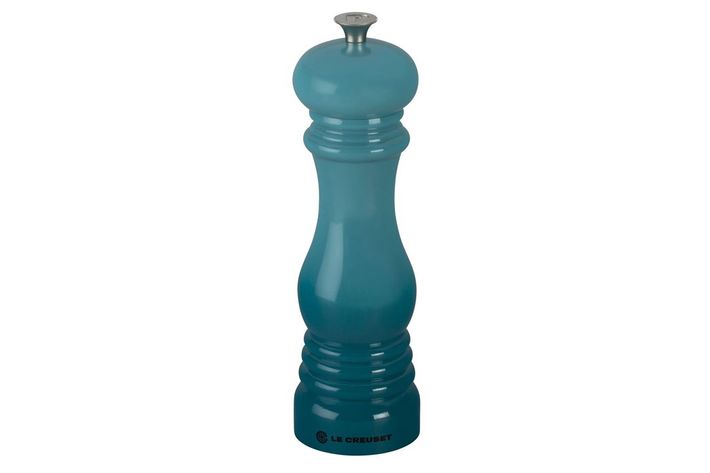 Le Creuset's Pepper Mill
As seen at: Sadelle's
Cost: $35
The small details, Grub knows, often make a big difference in a dining room. Don't bother with drab pepper mills — get these impressive ones from Le Creuset, in the soft Caribbean blue shade, which are used at Major Food Group's stylized appetizing behemoth, Sadelle's.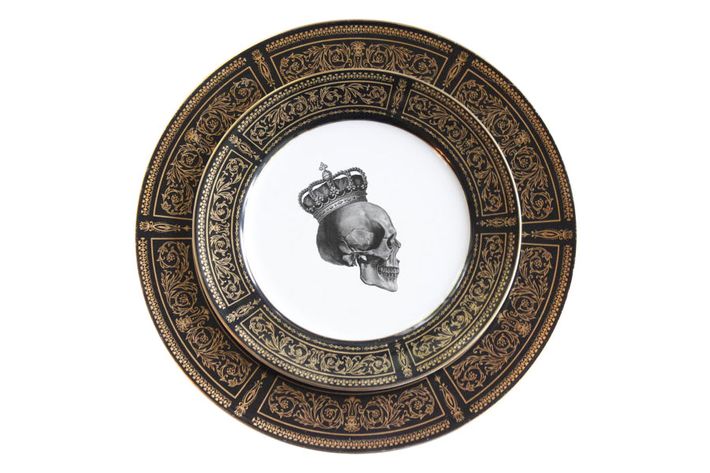 WTF Porcelain's Tableware
As seen at: The Clocktower
Cost: $15 to $145
For those who don't dig the earthy look of ceramics and prefer something more playful, these plates from WTF Porcelain are just the thing. Fusing a Victorian-era vibe with a tongue-in-cheek punk sensibility, WTF takes classically beautiful porcelain plates and imprints them with images of skulls, skeleton newlyweds, and bugs. They're customizable, too.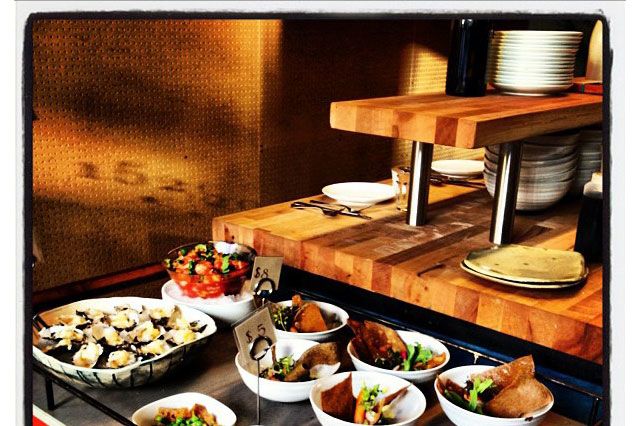 Splinter & Slag's Dim Sum Cart
As seen at: State Bird Provisions
Cost: $1,200 to $2,000, email to inquire
Okay, this is one for the dream-home list. A custom-made dim sum cart is definitely not something you need, but if you've got room to spare, money to throw around, and a preference for brunch parties over dinner parties (and a real thing for rice rolls), your only choice is this stylish cart built by Seattle's Splinter & Slag, for San Francisco's white-hot State Bird Provisions. Made of cold-rolled steel and wood, with teak and walnut handles (that can be customized), this will look damn good.