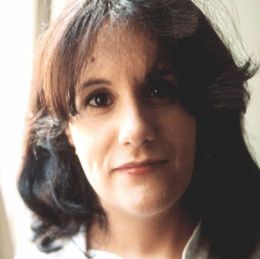 She worked at Babbo for 15 years.
Photo: ginadepalma.net
This morning, Mario Batali shared the tragic news that Gina DePalma, formerly his pastry chef at Babbo, has died of ovarian cancer. He called her "the finest pastry chef I've ever known," and that sentiment is shared by many.
Over the course of her career, DePalma became one of the most respected pastry chefs in the industry. (Even more remarkable, considering she once said, "Baking was more of an accident than a plan.") She got her start working at Chanterelle, then joined Claudia Fleming at Gramercy Tavern, and, in 1998, Batali hired her as Babbo's opening pastry chef.
DePalma authored her own cookbook, Dolce Italiano: Desserts From the Babbo Kitchen, and won many awards, like the James Beard Foundation's Outstanding Pastry Chef (in 2009, after six previous nominations), and Bon Appétit's award for Best Pastry Chef, in 2008. She left Babbo in 2013 and spent some of the subsequent years making trips to her "beloved Italy, to explore everything sweet and delicious about the bel paese for my upcoming second book."
She was also a fantastic writer — prolific and sharp and funny on Twitter, and even more insightful on her personal blog. Below is the entirety of her last post, published on September 27:
I am following up my grumpy salute to summer with a peaceful wish to all of you for autumn, and a pice of news.

I will be taking another brief break from tending to these pages. As some of you already know, I have been dealing with ovarian cancer for the past seven years. (I say "dealing" because I hate the entire concept that everyone is too comfortable with - that cancer patients have to be in a battle, or a war. Who wants to be in the middle of a war zone?) I had my first cancer surgery in 2007, and after two subsequent recurrences and a sh*t ton of chemotherapy, I'm heading into a second surgery tomorrow (Monday, 9/28).

Eh, well, what else is there to say? I'm hopeful, yes, nervous, yes, a little scared, yes, but really, I just want to get it over with and back on track as soon as possible.

So wish me good luck, send me some good vibes, and do some good stuff while I'm out of commission. Hug your friends and family, kiss your pets, water your plants and send some thanks up to the universe. Adopt an elephant! Check out some goats in trees! Learn how to juggle, in five freaking minutes! Make and/or eat some lasagna, because as my former chef Mario says, lasagna is love, baby!

I've been a little bummed about the timing of it all. I really love taking long walks and lots of pictures in autumn, with all the splendid colors and crisp air. But if all goes well, I just might be able to do that in time to take it all in this year.

For now, I'll just be satisfied remembering a walk I took in Central Park a few years ago, and the picture I'll carry in my head until I'm back on my feet.

Shine on you crazy diamonds!