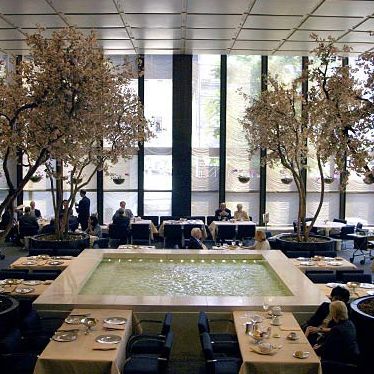 Iconic.
Photo: Noah Kalina
Aby J. Rosen has grand ideas for the new restaurant opening inside his Seagram Building, in the storied Four Seasons space. He's brought on Mario Carbone, Rich Torrisi, and Jeff Zalaznick to operate the still-unnamed concept (set to open in 2017), and Rosen's now trying to raise $30 million in funding from as many as 100 partners.
Rosen, of course, knows how to court big spenders: The information he's mailing to executives arrives in a marble box, shaped like the Four Seasons' famed pool. Crains reports that investors will receive an 120 percent return before Rosen or the Carbone team take any proceeds, and then a 40 percent cut of future profits.
Considering Rosen can make many cosmetic changes to the landmarked space, that's a whole lot of money.
[Crains]