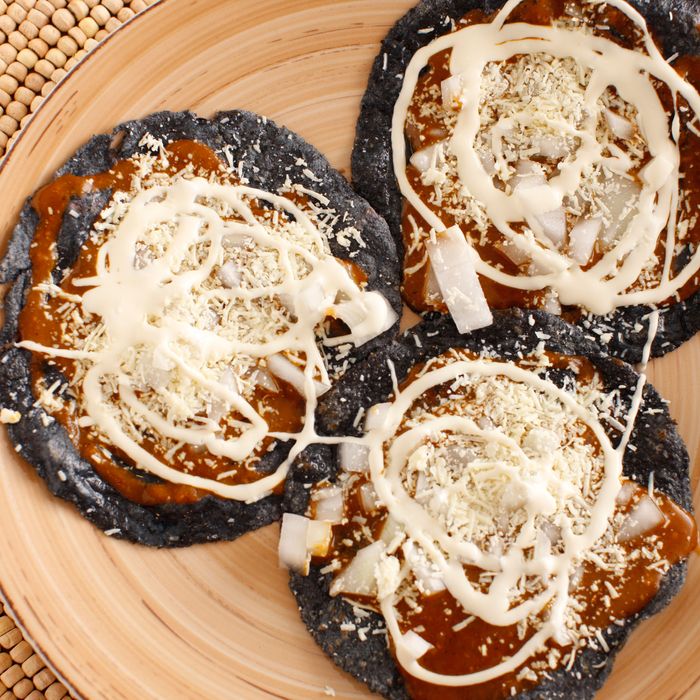 Pueblan-style chalupas, made with blue corn tortillas that are nixtamalized in house.
Photo: Melissa Hom
Denisse Lina Chavez has developed a reputation as a passionate and gifted ambassador for southern Mexican cooking — first at her bodega-slash-taqueria El Atoradero, and then at her much-loved but now defunct restaurant down the street, Carnitas El Atoradero. Her insistence on doing things her way ("the original way," she would say) and unusual commitment to the cause earned her lots of praise, including a slot as the highest-ranked Mexican restaurant on the Underground Gourmet's 2014 list of Cheap Eats. Since news first broke this summer of the new incarnation of her restaurant, there's been a lot of excitement, and El Atoradero Brooklyn is finally open at 708 Washington Avenue.
The restaurant is currently in soft-open mode, though, meaning there's a more limited menu, and just beer and wine; the full menu will be rolled out early next year. For now, there are a handful of dishes, mostly antojitos like Pueblan-style chalupas or lightly fried tortillas with salsa, crema, and cheese; a couple types of taco; quesadillas; and flautas. There are a dozen beers, three wines, and three beer cocktails: michaeladas, cheladas, and La Chilangas, which partner Jared DeLine describes as a Mexico City–style Michaelada made with Clamato, Maggi, lemon, chipotle salt, Crystal hot sauce, and Mexicali.
This is just the beginning: Partner Noah Arenstein had promised that the restaurant will be a more ambitious version of the original. Chavez shipped in a custom masa machine from Jalisco to nixtamalize blue corn, and there's a trompo for al pastor and, eventually, tacos arabes — another Middle Eastern–Mexican fusion taco but from Puebla. When the menu expands, it will be anchored by eight proteins, include bar snacks like carnes secas and spicy peanuts, Chavez's excellent albondigas enchipotladas (meatballs in chipotle sauce), and atoles made with chickpea and flavored with different fruits. The bar will focus on Mexican spirits — not just tequila and mezcal, but also Jalisco's fruity and smoky racilla. There will be, of course, frozen margaritas, too.
Whereas Chavez's Bronx establishment had four cramped tables, here there are 32 seats indoors, with a few more in the backyard come spring, and a wide, tiled bar where ten guests can imbibe. There's a large communal table up front, the only table available for reservations, and six more tables in the back. While the decor of the original restaurant was more homey and makeshift, Chavez and her partners — Noah Arenstein, Dassara's Josh Kaplan, and barman Jared DeLine — created a more deliberate and stylized theme here. Stools and water glasses are a retro-y shade of green, pineapples are painted on some walls with wispy brushstrokes, and the green, yellow, and white color scheme is cheerfully bright without looking technicolor. It looks, in other words, like a cantina, but one at home in New York.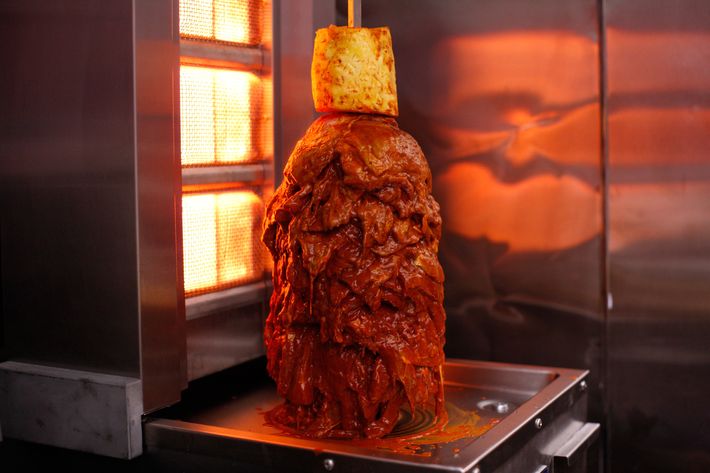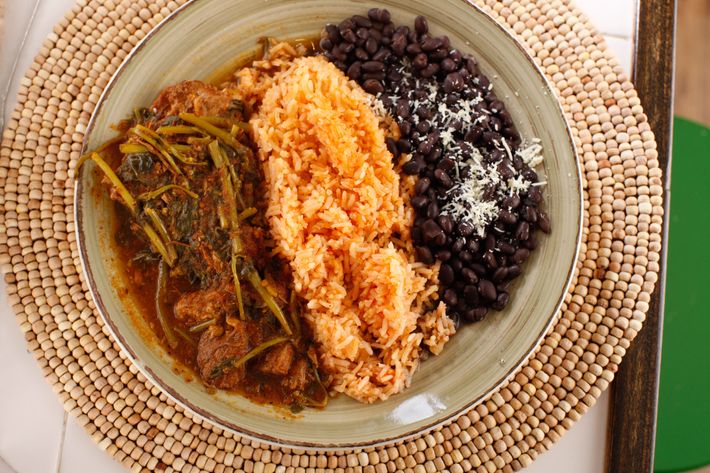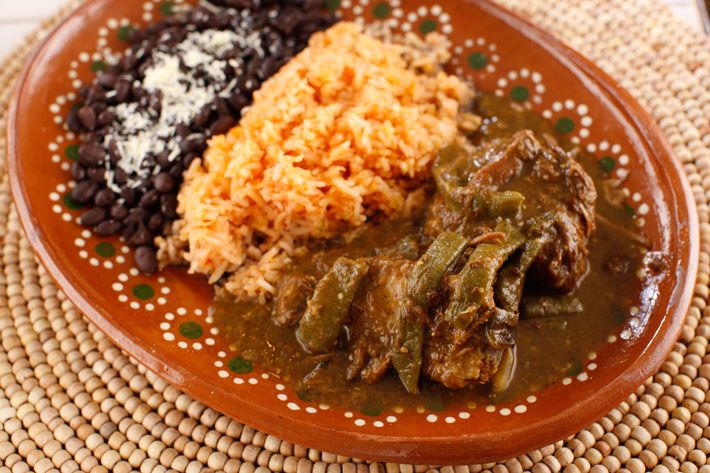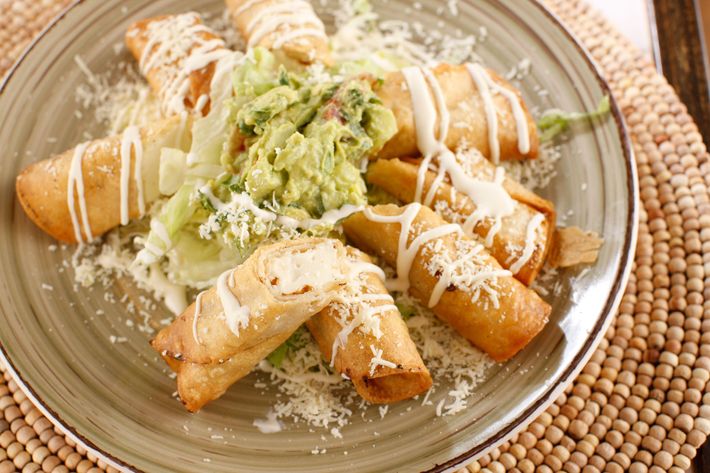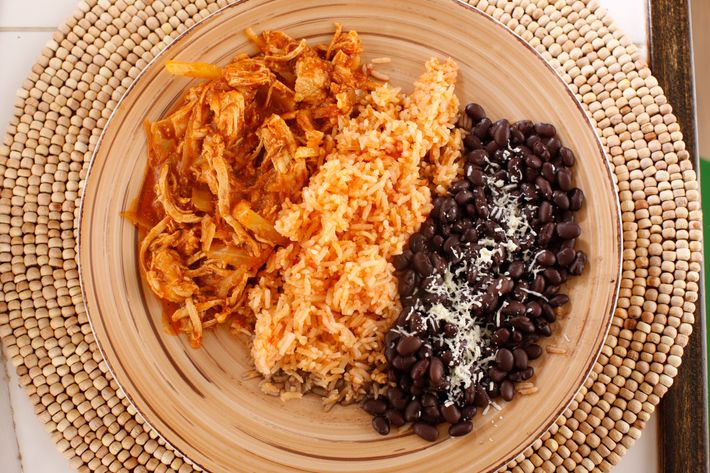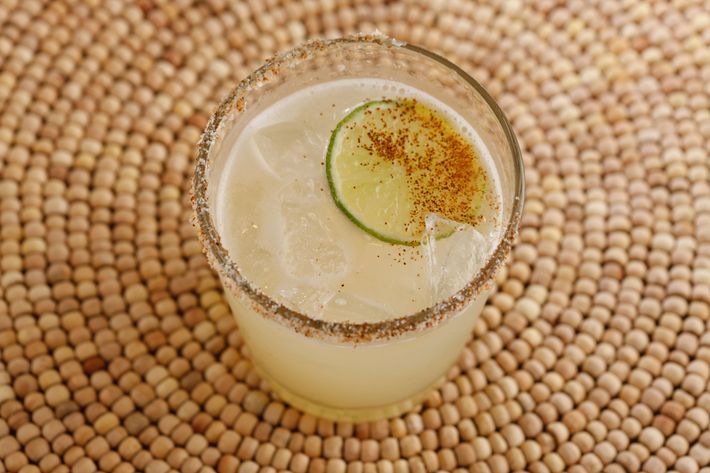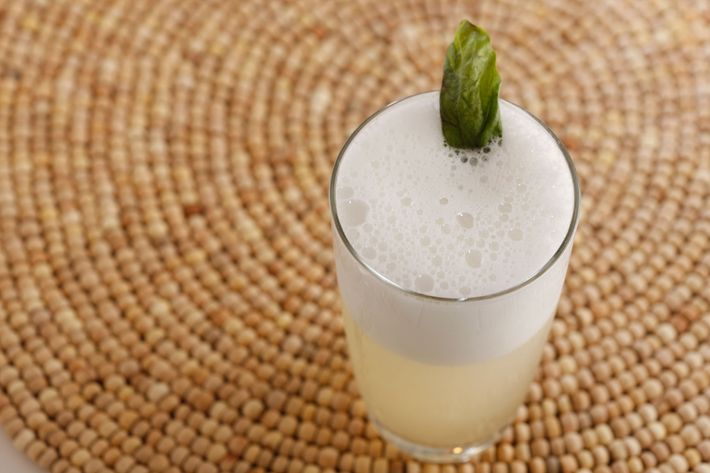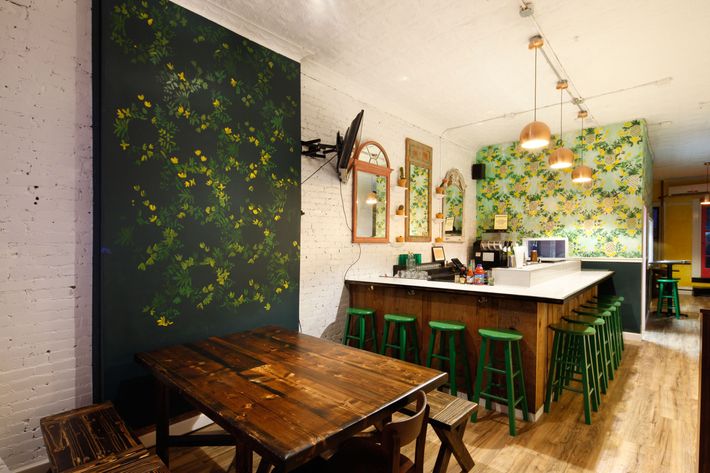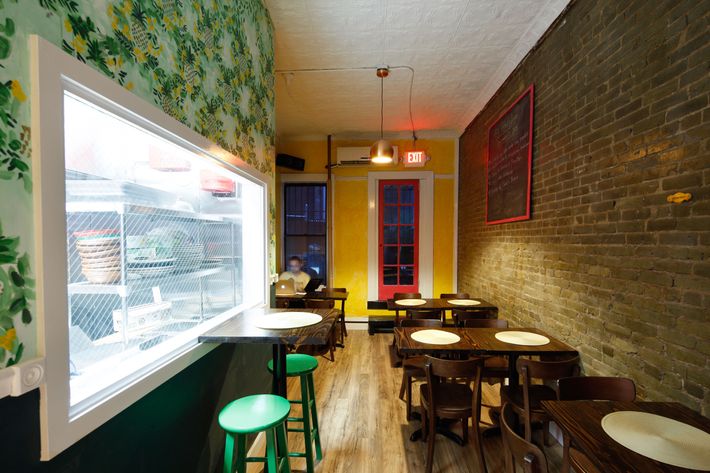 El Atoradero Brooklyn, 708 Washington Ave., 718-399-8226