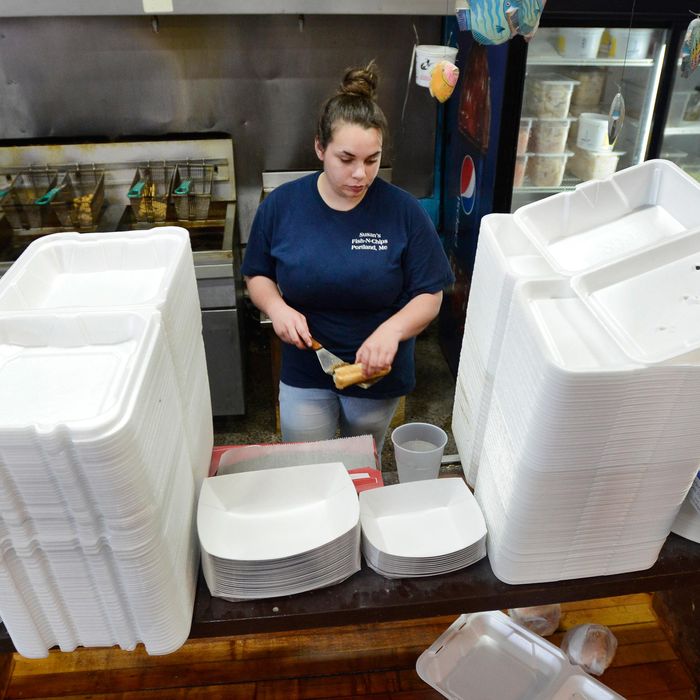 Not going anywhere.
Photo: John Patriquin/Portland Press Herald via Getty Images
The de Blasio administration's short-lived foam-container ban, which was basically canceled before it ever really took effect, will not make a comeback. On Thursday, the Appellate Division of the New York State Supreme Court denied the administration's motion to challenge a Manhattan Supreme Court decision overturning the measure. That decision, made in September, argued that the ban didn't pass muster because there is evidence to suggest that foam is recyclable.
The motion to challenge was denied in a two-paragraph ruling, but team de Blasio is not willing to give up just yet. A spokesperson for the city's Law Department told Politico New York that the city government is still "considering its options," though this latest setback means the administration will have to rethink its strategy. For the foreseeable future, your local takeout spot is safe.