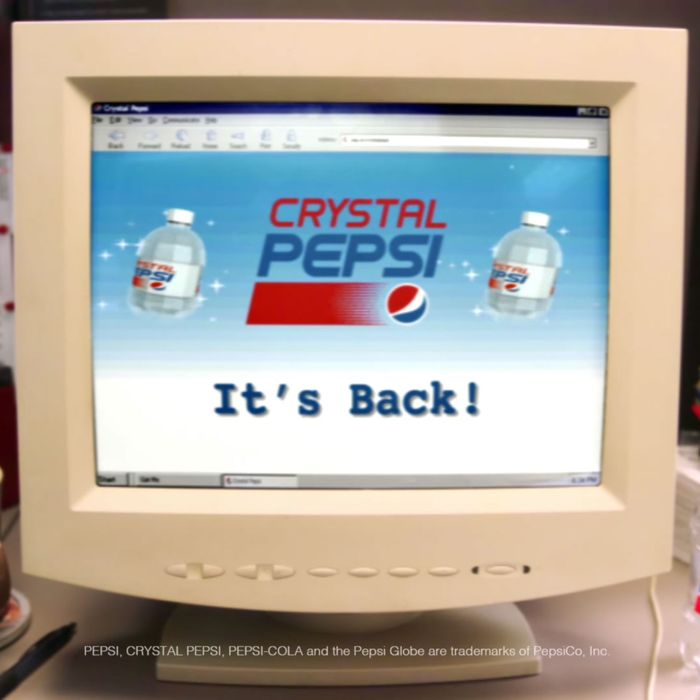 First, the good news: It's official — '90s-era Crystal Pepsi is back! This will thrill the legion of fans who went into a frenzy this summer when Pepsi strongly hinted at a return by cryptically saying, "We think you'll all be happy with what's in store."
But that message directly sets up the bad news: It's not going to be in stores at all — not right now at least. Yesterday, Pepsi released an ad explaining that it will give away 13,000 six-packs of its famous clear soda to fans who enter a sweepstakes. This sweepstakes runs for only two days — this Thursday and Friday — on the "Pepsi Pass" app nobody knew existed until just now.
A deeply unsatisfying rerelease for many, no doubt, but the lucky few winners will at least know by next week.
[CNN, Pepsi Pass]