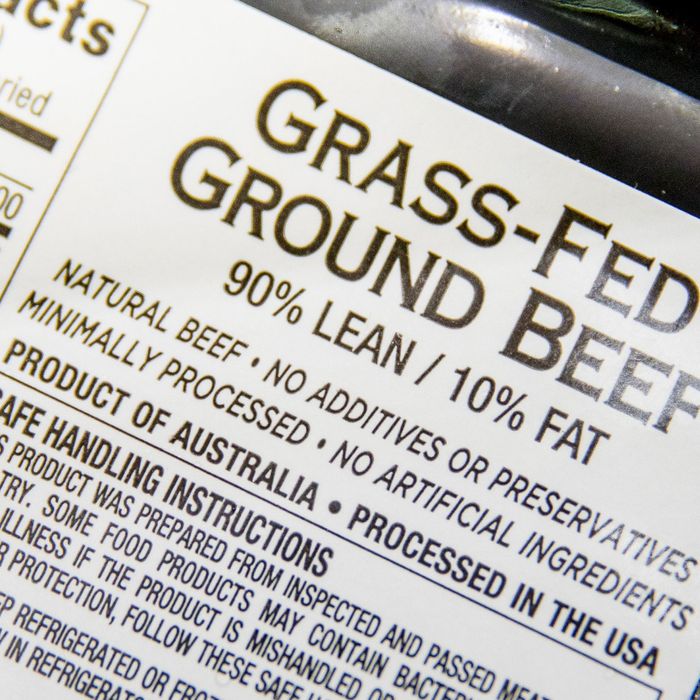 Get ready for mystery meat.
Photo: Andrew Harnik/AP/Corbis
Life's probably going to get more difficult for shoppers who want "made in USA" meat. As it's fond of doing, Congress slid a bunch of attachments into its annual spending bill at the last minute. Several apply to food, and perhaps the furthest-reaching is a provision that would eliminate country-of-origin labeling, or COOL, for meat. Since 2009, a country-of-origin label has been required on meat, poultry, and certain fish, nuts, fruits, and vegetables. But America's biggest trade partners argue COOL's "product of … " or "made in … " labels unfairly discriminate against imported meat, since unless it's something like Wagyu beef, American consumers tend to believe there's no reason their meat shouldn't be American, even though it gets the same USDA inspection regardless.
Congress's move is partly a reaction to a WTO ruling issued earlier this month. It agreed with Canada and Mexico that COOL places a "disproportionate burden" on foreign producers, and gave the two countries permission to levy $1 billion-worth of "retaliatory tariffs" on America. Canada has said it will start by adding tariffs to wine, chocolate, ketchup, and cereal.
COOL's backers say consumers have a right to know where their meat's from, especially when it's from countries that have had, say, outbreaks of mad cow disease. But support increasingly comes from the fear of competition. (Not surprisingly, many ranchers are opposed to COOL's elimination: "More meat into the country is more meat into the country, and that's that much less [meat] they buy from us," one tells NPR.)
A lot of organic meat, in particular, comes from abroad these days. The small but growing number of fast-food chains with organic beef on the menu already have no choice but to rely on what's raised in Australia, Brazil, and Canada — otherwise, they'd clean out America's supplies.
[NPR]