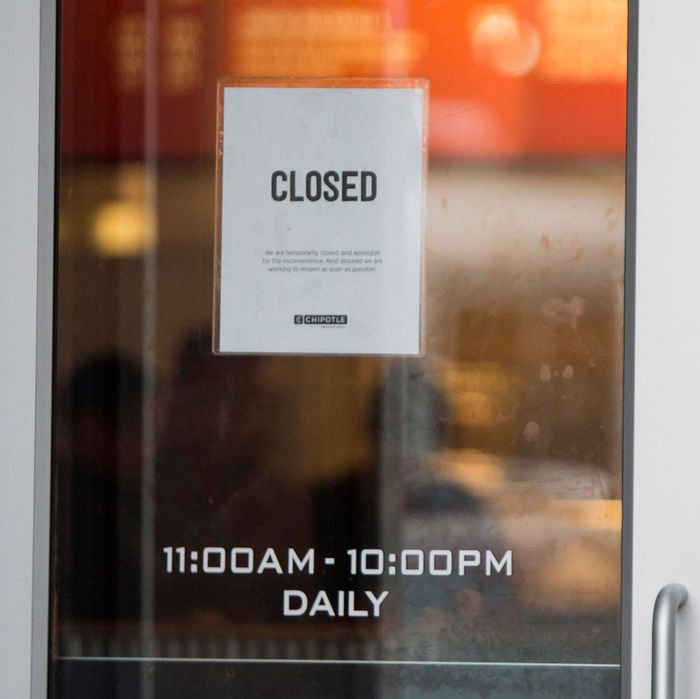 Locked up tight.
Photo: Scott Eisen/Getty Images
Boston College's count of students sick with what all signs indicate is norovirus from Chipotle has reached 141. Should that number sound highish, it turns out the CDC agrees: FiveThirtyEight checked this latest total (which, should be noted, is still unconfirmed) against the CDC's data on past norovirus outbreaks in the U.S. and found that less than 3 percent of the food-related ones from 2009 to 2014 sickened 80 people or more, and only 1.3 percent sickened 140 or more.
The CDC actually started reporting food-related norovirus outbreaks in 1998, so if these other years are thrown in as well, an outbreak of 141 illnesses would rank as the 98th worst out of more than 5,000 on file. Additionally, Chipotle's other massive norovirus outbreak that happened this summer in California ultimately sickened 115 people — also high, per the official data on this stuff.
Co-CEO Steve Ells told Matt Lauer yesterday that the food-safety changes he's in the process of implementing will make Chipotle "the safest place to eat." The sooner those standards roll out, the better: Health officials in Washington yesterday closed, for a second time, a Seattle store that was among the 43 Chipotles shut down during last month's E. coli scare. They had cited it for food-safety violations on three consecutive visits.
The bad news just keeps coming for Chipotle, whose stock has fallen 25 percent in two months. The Chipotle Death Watch keeps growing daily: Just yesterday, The New Yorker's James Surowiecki weighed in by pointing out, among various other problems, how "the sheer visibility of the food-preparation process could make it hard for customers not to wonder about what the person building their burrito might be transmitting."