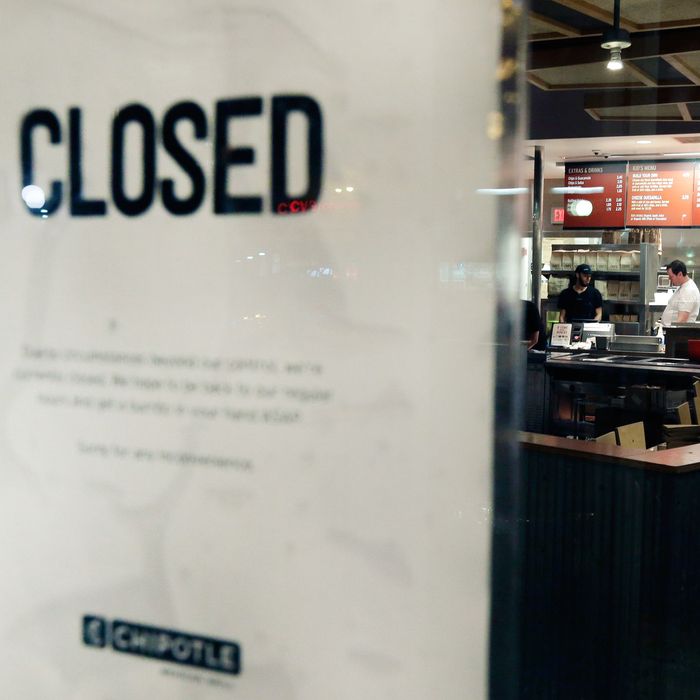 An increasingly common sight these days.
Photo: Steven Senne/AP/Corbis
Well, it's already been the worst year on record for Chipotle, and here's a little more bad news to squeeze in before 2016 starts: There seems to be no end to the chain's E. coli woes. The latest outbreak affects Kansas, North Dakota, and Oklahoma, where five people — all of whom ate at Chipotle — fell ill.
A rep for the company, who is almost certainly getting tired of dealing with these kinds of things, said: "We have indicated before that we expected that we may see additional cases stemming from this, and CDC is now reporting some additional cases." Of course, the company is in the middle of an extensive food-safety overhaul, but until that happens, maybe just avoid Chipotle, especially if they still anticipate more issues. That burrito bowl just isn't worth it.
[USAT]