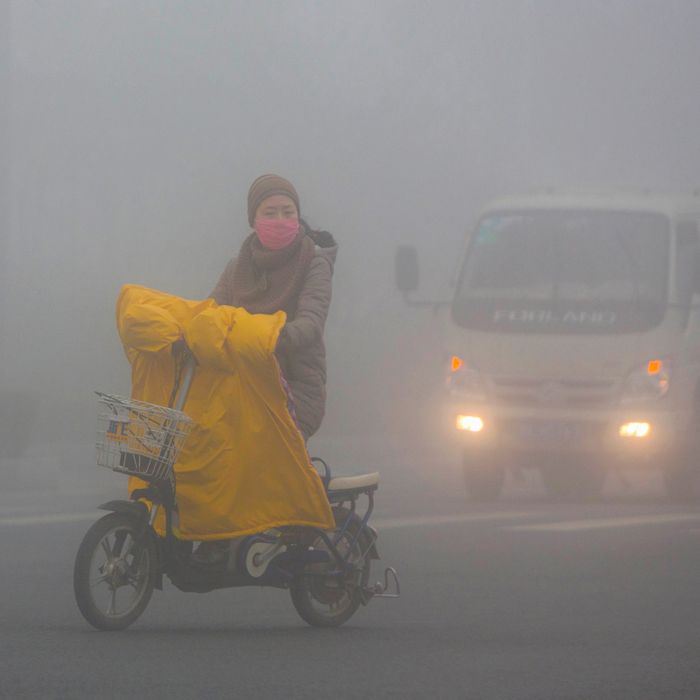 Fairly typical in the area.
Photo: Reuters/Corbis
A restaurant in Zhangjiagang, one of China's many smoggy cities, is in trouble for trying to toss an "air cleaning fee" onto customers' bills. Angry diners started noticing the bonus surcharge after the restaurant installed an air-purifying system, and they complained to city officials to end the madness (the surcharge part — not the purified air). Visibility in recent weeks has been about a football field's length, the BBC reports, but Zhangjiagang's consumer pricing bureau decided the restaurant couldn't sell filtered air because, unlike water, diners can't choose not to have it.
The fee was pretty nominal (1 yuan per diner, which is about 15 cents), and oddly enough, the idea was welcomed by a fair number of people on Chinese social media. Either way, it's more proof that there is no cost a restaurant won't try offing as a customer fee.