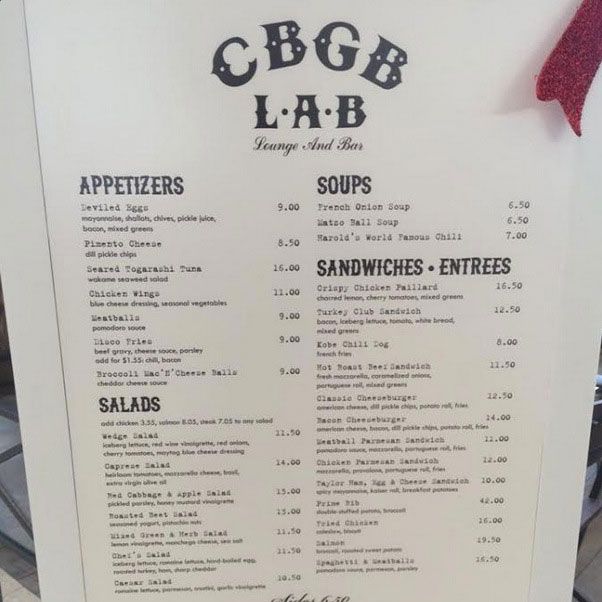 It's the restaurant-world equivalent of Che Guevara T-shirts: The iconic Bowery club CBGB, which closed in 2007, has lent its name to a soon-to-open restaurant in the Newark Airport. Word of this business first trickled out last fall, but as of today there are pictures to indicate it isn't a joke. If you thought there was nothing more depressing than a once-great institution reopening a zombie outpost in Las Vegas, you now know that there is.
What exactly pre-flight dining has to do with the seminal punk institution is not clear, but it was previously reported that Harold Moore, the otherwise-celebrated New York chef had been recruited to handle food duties at this strange business. And a quick glance at the menu reveals that the people behind this outpost think wedge salads and turkey clubs served in a fun environment will make diners nostalgic for that time they saw Bad Brains rip up the stage for the first time.
What everyone seems to really want to know, though, is whether they'll dare re-create the original's disgusting bathroom.