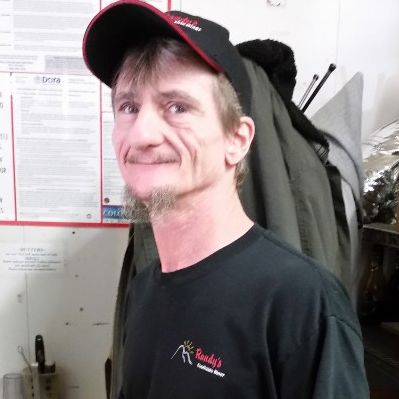 The service industry is full of lost-and-found do-gooders lately, and proving definitively that cosmic justice does exist, one of them is about to reap a fat crowd-funded reward. Johnny Duckworth, a Colorado busboy who goes by "Thumper," was clearing a table last week at Randy's Southside Diner when he found an envelope on the ground containing about $3,000. Thumper turned the money in, hoping it would find its way to the rightful owner. That owner, as it turns out, was a very relieved regular named Darrel Cox, who in turn left Thumper $300 and a note that said, "Merry Christmas to a super-honest man."
Thumper told the local news that Cox's note "gave me some heart," but the restaurant's owner, Randy Emmons, who's known Duckworth nine years, says his employee rides a bike to and from work right now, and doesn't have a place of his own owing to some medical bills. Emmons figured with Duckworth's sudden media attention, he could do his longtime employee one better, so on Friday he put up a GoFundMe with a message asking people to chip in donations:
Thumper has worked at Randy's as a Busboy for the last 9 years. Thumper is a great guy. He would give his last dollar out of his pocket to anyone that needed it, even though he doesn't have much himself. What an honest guy, finds $3,000 cash on the floor with no witnesses and turns it in. That's the kind of employee I wish all of my employees were. We are trying to raise money for Thumper to help them out through his hard times.
So far, so good, it seems. So far, #TipThumper has pulled in more than $4,000 from 137 people, who have left comments like "You are what makes America great and a credit to all hard working people everywhere."