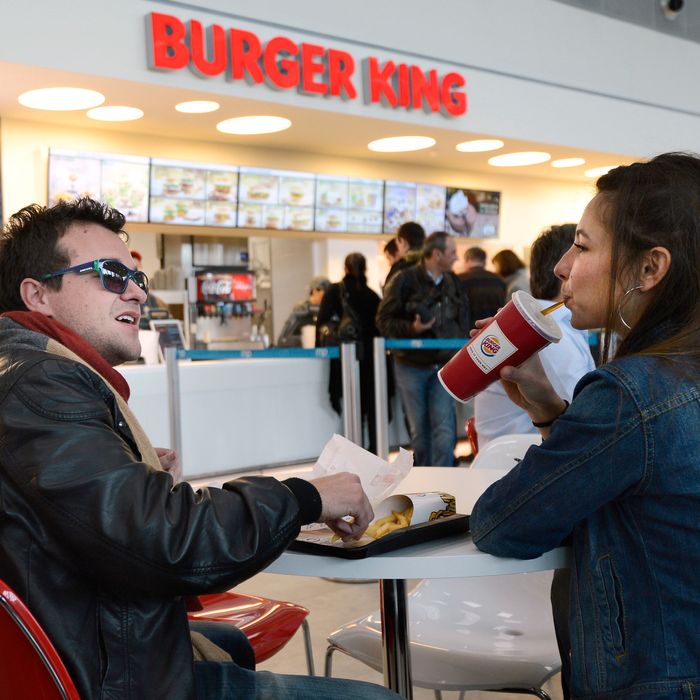 Halal coming soon, maybe.
Photo: Anne-Christine Poujoulat/AFP/Getty Images
France's imitation Beurger King Muslim restaurant better prepare for some stiff competition from none other than the King himself. Burger King just bought a French rival named Quick, so it can go harder in France (there are only about 30 stores right now), and the big strategy apparently involves interesting plans for a portion of Quick's 405 outlets.
La Parisien reports that 40 of them will remain Quicks, but their menus will become "100 percent halal" to cater to France's booming Muslim population, one of Europe's largest. Items containing bacon or pork will naturally get eighty-sixed from the menu, and all the remaining meat will receive halal certification. Quick already runs 20 halal locations, where bacon typically gets swapped for smoked turkey, and they've apparently done pretty well. If Burger King wants to challenge McDonald's, top dog of French fast food since forever, it needs to broaden the brand's appeal, so maybe making an eventual halal Whopper is part of the game plan.