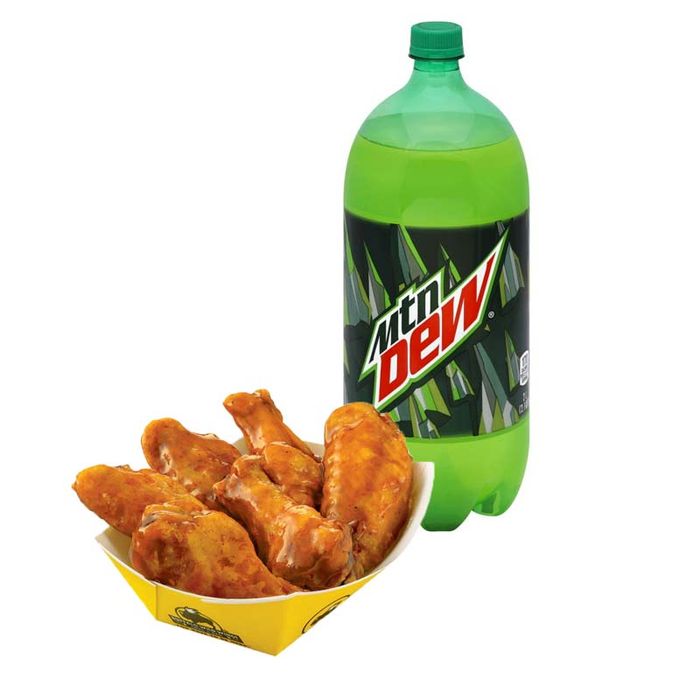 The actual product will involve a little more fusion.
The R&D; strategy of "we don't know what else to do, so let's just add Mountain Dew to it" continues to be one of corporate America's most popular, this time at the headquarters of Buffalo Wild Wings.
For a limited time, starting December 14, customers can see what "doing the Dew" means in chicken-wing form. The chain's Sauce Lab releases new flavors every few months, and in a press release, the company says it's adding an "epic" one called Zesty Citrus Sauce, a mix of the Dew, lemongrass, ginger, soy sauce, and red peppers. It sounds like this move comes just in time, because Chick-fil-A has just unleashed a sriracha sauce, and Buffalo customers will finally have a food item to pair with those Dew Rum Runner cocktails.
Wisely, Buffalo sells these sauces separately, as well.