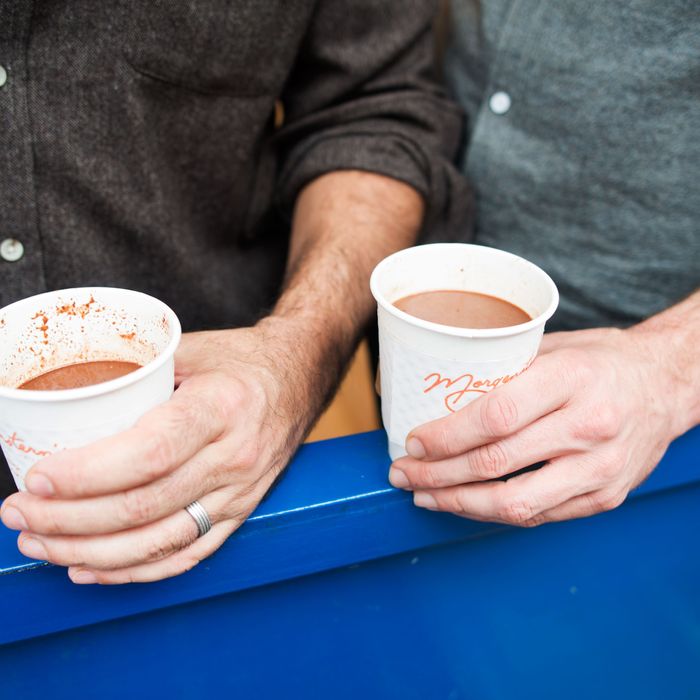 "It's like broth hot cocoa,"
Photo: Jody Wissner/New York Magazine.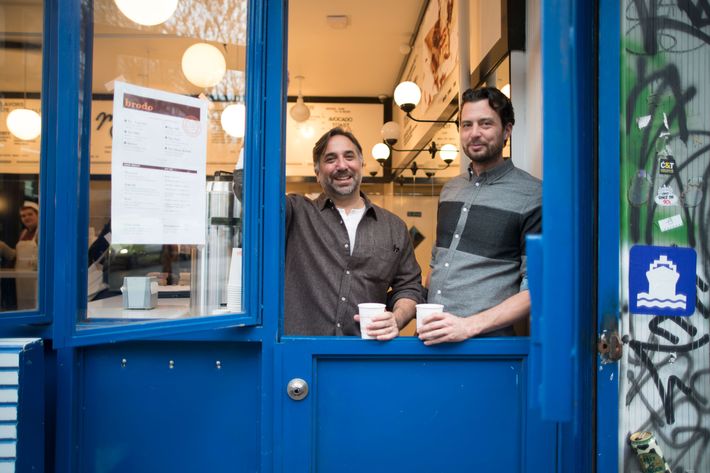 Here's an exciting culinary collaboration you don't come across every day: Brodo and Morgenstern's Finest Ice Cream. That's right. Marco Canora is taking his bone-broth concept and popping it up out of the window at Nick Morgenstern's scoop shop.
As it turns out, the two Gramercy Tavern vets are members in good standing of a mutual-admiration society. "He's an ice-cream ninja," says Canora. "He's an OG legend," says Morgenstern. So for the next few months, the full East Village Brodo menu will be available at Morgenstern's, plus two new holiday-inspired elixirs: The "What Came First" (organic egg yolk, freshly grated nutmeg, organic chicken broth) is Canora's savory take on eggnog ($7 for ten ounces), while Morgenstern's contribution, the St. Nick, goes where no bitter, 100 percent chocolate mass has gone before — into a piping-hot cup of grass-fed gingered beef broth, mingled with a shot of coconut milk ($7.75). "It's hot chocolate but as broth," says Canora. "It's like broth hot cocoa," clarifies Morgenstern. "It's just fucking outrageous," says Canora.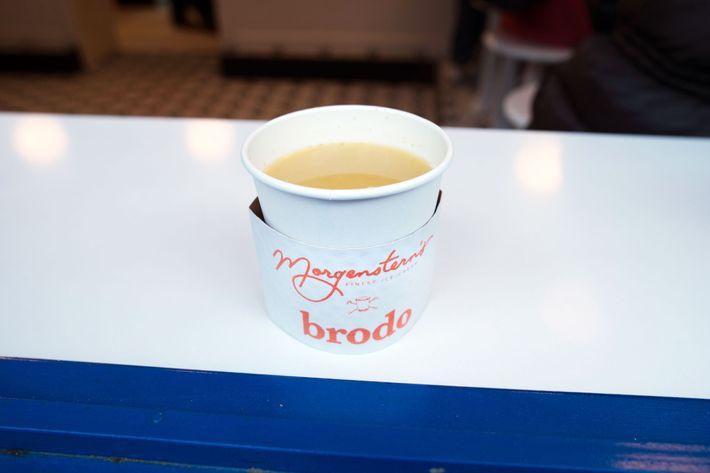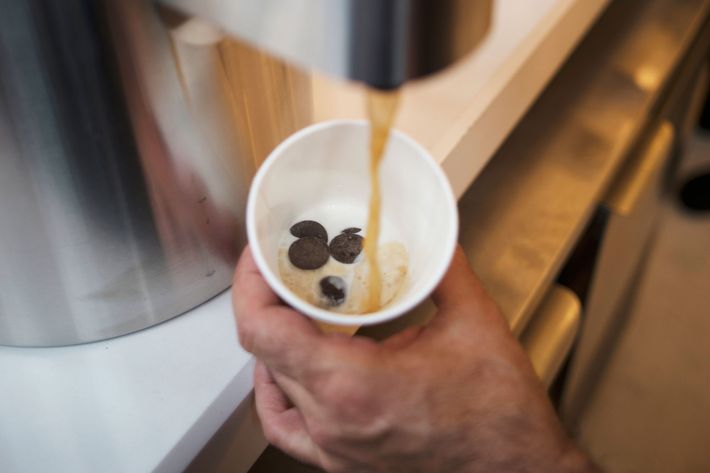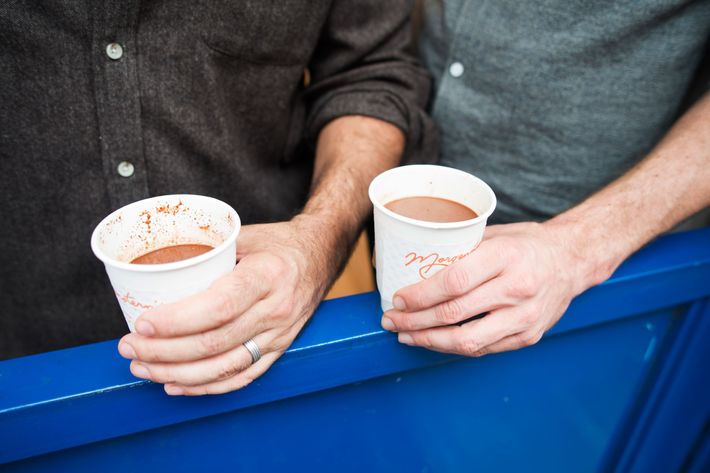 Brodo at Morgenstern's, 2 Rivington St., nr. Bowery; 212-209-7684
*This article appears in the December 14, 2015 issue of New York Magazine.