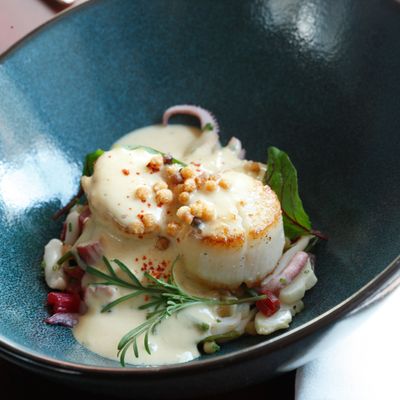 Shellfish and stems with fregola, citrus sabayon, and squid.
Photo: Melissa Hom
One of fall's most anticipated openings, Bottle & Bine, launched service last week, and as the name implies, beer and wine are major focal points. Three industry leaders, who happen to all be women, are lending their expertise, and the general theme is Americana.
Beer director Carolyn Pincus, who curated an award-winning program at the Stag's Head, has created a list that's heavy on American craft beers, with an emphasis on the Northeast. And sommelier Gina Goyette, formerly the beverage manager at Little Park, has selected many New York wines (as well as some from lesser-known regions, such as Middleburg, Virginia).
As for the food, it's the work of executive chef Angie Berry, who spent four years cooking at Asiate at the Mandarin Oriental New York. Her southern Texas roots shine through: The menu includes a game-bird terrine with spiced quince, foie gras, and bacon; venison with cocoa beans and peppercorns; and braised short ribs with crispy shallots, grits, and root vegetables. Take a look: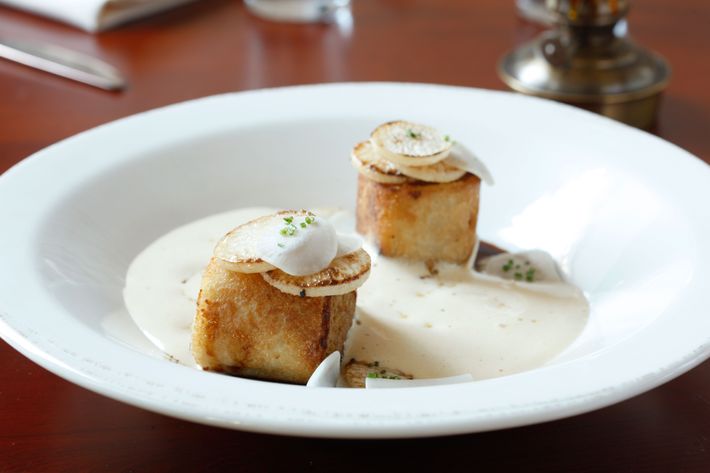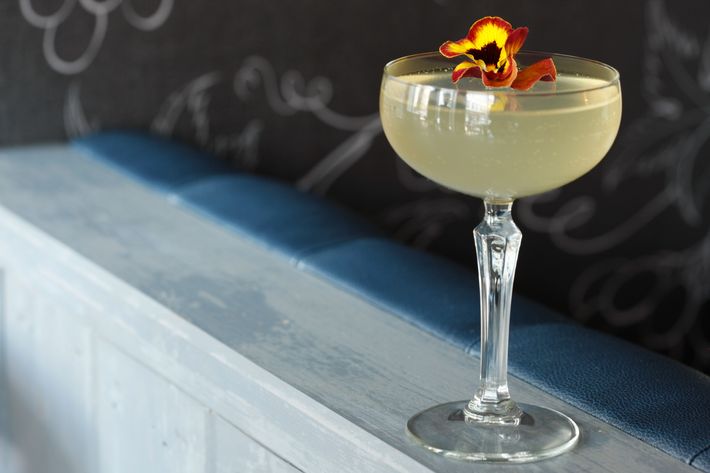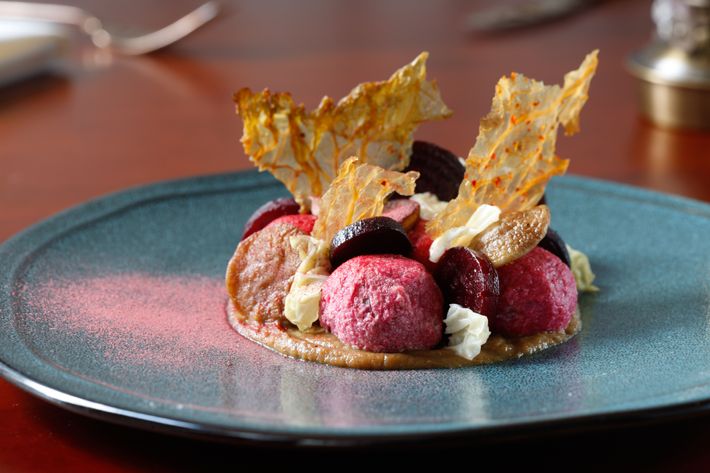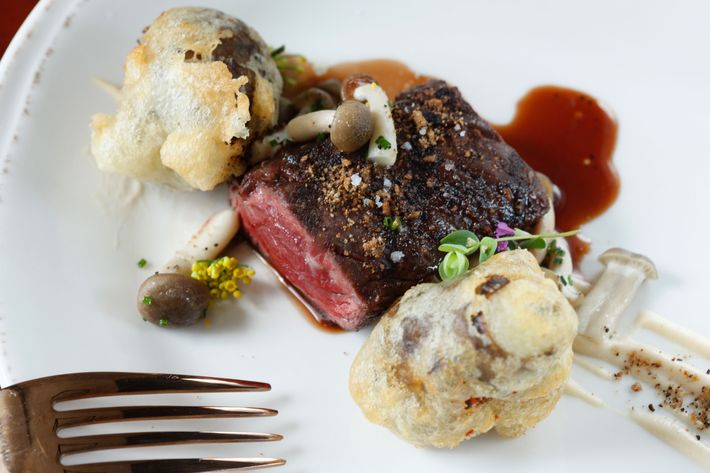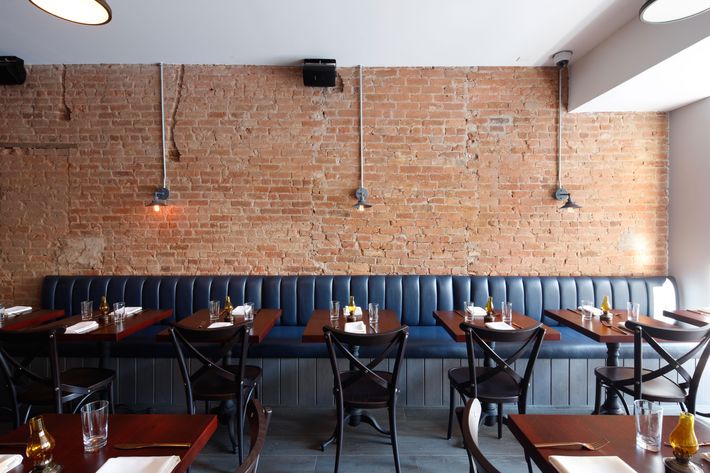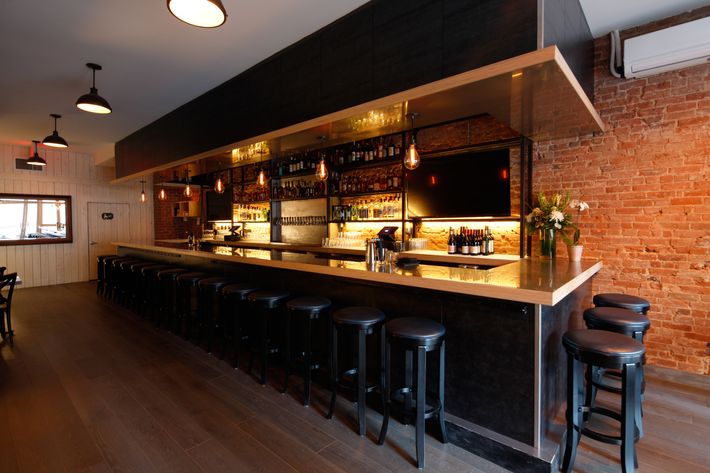 Dinner [PDF]
Draft beer [PDF]
Wine by the glass [PDF]
Cocktails [PDF]
Bottle & Bine, 1085 Second Ave., between 57th and 58th streets, 212-888-7405