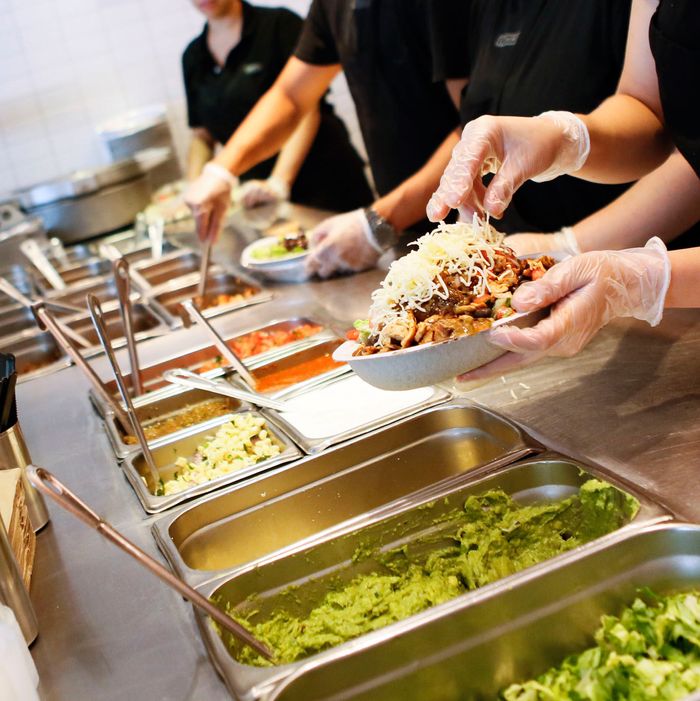 Now virus-free!
Photo: Patrick T. Fallon/Bloomberg via Getty Images
At last, some good-ish news for Chipotle: The location that sickened more than 100 people in Boston was cleared by officials to reopen and should start welcoming (brave) customers as early as today. It's been just over two weeks since the norovirus outbreak was first reported, but the Globe reports the shop is now all clear:
City inspectors were unable to pinpoint how the norovirus was transmitted … But several workers tested positive for the infection, including an employee who came to work Dec. 3 despite feeling ill, in violation of restaurant sick policy. Follow-up tests found that nearly all the employees are now free of the virus, and those still carrying it are barred from entering the building.
Nothing puts people in the mood for burritos like the phrase "nearly all the employees are now free of the virus." In any event, the local news station WCVB has it that a single sick employee was the source and that both the employee and a manager who was on duty at the time have been fired and, as you already know, Chipotle is making some big changes to how it preps the food.
[WCVB, Boston Globe]