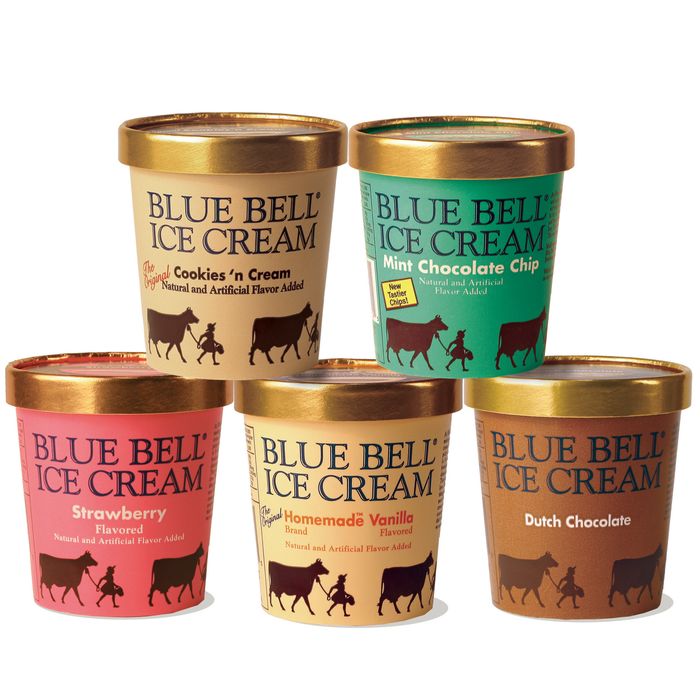 More trouble.
Photo: Courtesy of Blue Bell
Blue Bell's executives could be in some hot water, criminally, for the ice cream company's months-long listeria epidemic. The Justice Department has reportedly opened an investigation into Blue Bell to figure out what corporate executives knew and, perhaps more important, when they knew it. In some ways, it's a wonder it took the agency this long — both the FDA and the CDC have said there's evidence Blue Bell kept shipping ice cream despite being aware of listeria in the production lines for years prior to the March outbreak (since 2013, according to the FDA, and as far back as 2010, according to the CDC).
To make things worse, in September, anonymous workers claimed a variety of disgustingly unhygienic practices — the worst definitely being an employee's loss of "parts of one or more fingers" — were pretty commonplace around the plants because they were running "virtually 24/7" in order to keep up with heavy demand.
Right now, there are scant details about the breadth of the DOJ's inquiry, and the agency is of course being taciturn. But the feds have made a recent habit of prosecuting companies responsible for selling contaminated products that cause illness and deaths: Earlier this year, they got former Peanut Corporation of America owner Stewart Parnell a record 28 years in prison for his role in covering up a salmonella outbreak that, just like the listeria in Blue Bell's ice cream, killed people. Parnell famously emailed plant managers, "Shit, just ship it."