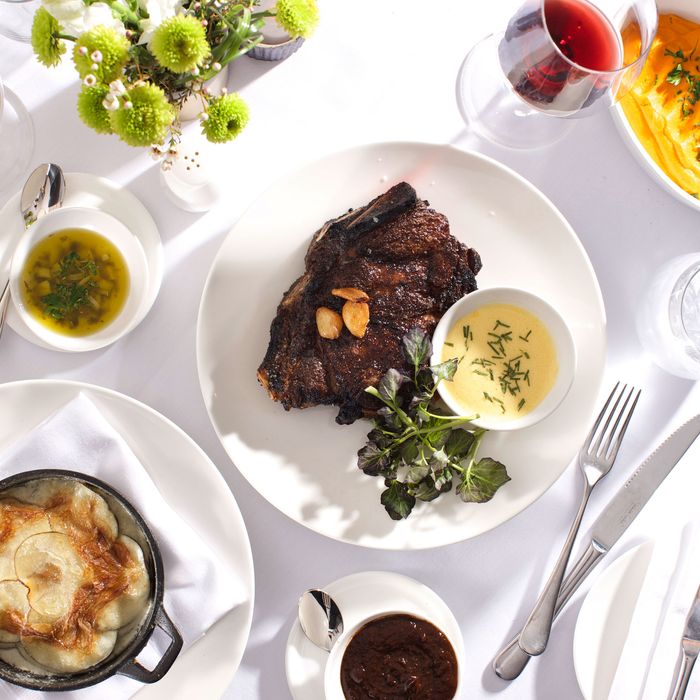 Rib-eye steak with potatoes​ ​gratin, creamed spinach, and carrot mousse.
Photo: Melissa Hom
Consider Blu on Park the polar opposite of another new steakhouse, the more casual Quality Eats: It's uptown, housed in the first three floors of a renovated 1920s-era residential brownstone, and unabashedly grand and glamorous.
Chef Russell Rosenberg's menu sticks to tradition: There are seven different steaks (ranging in price from $42 to $120), as well as lobster and shrimp cocktails, a jumbo crab cake, sautéed black sea bass, and sour-cream cheesecake for dessert. The more affordable bar menu includes truffled arancini, caviar with roasted marble potatoes and crème fraiche, and veal meatballs, and the cocktails all tie into the Prohibition theme.
The sprawling restaurant seats 132, and NH Design has outfitted it with opulent details like gold-tinted exposed brick, abstract landscape paintings, and antique mirrors. The first floor is devoted to the bar and lounge, and the mezzanine and third floors are large-scale dining rooms. Take a look: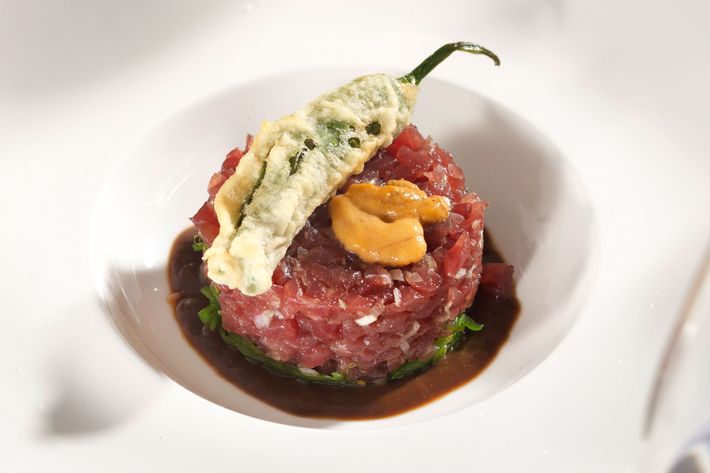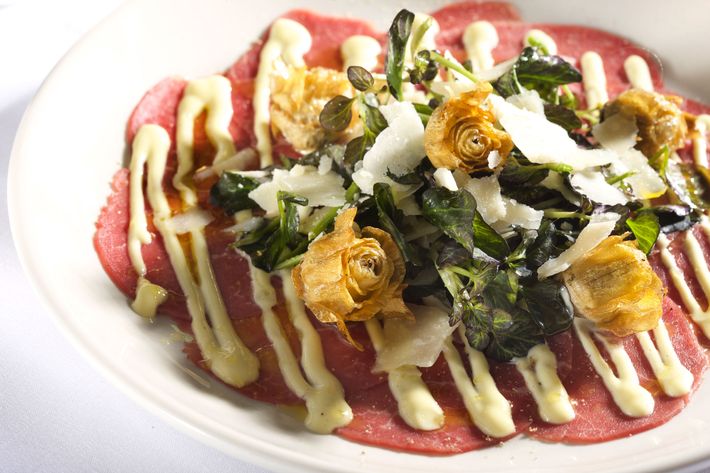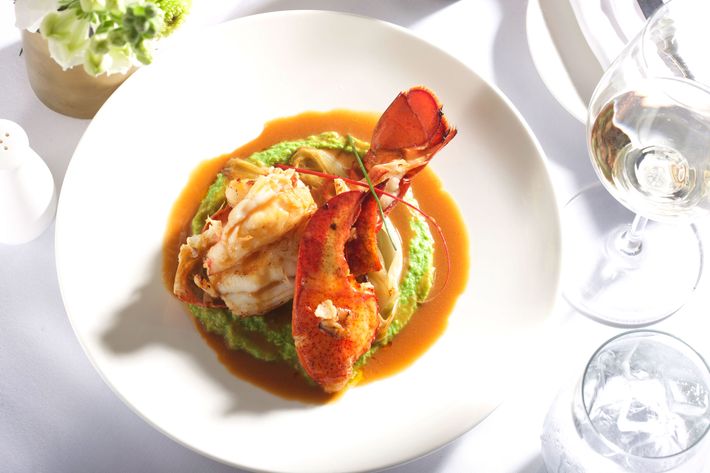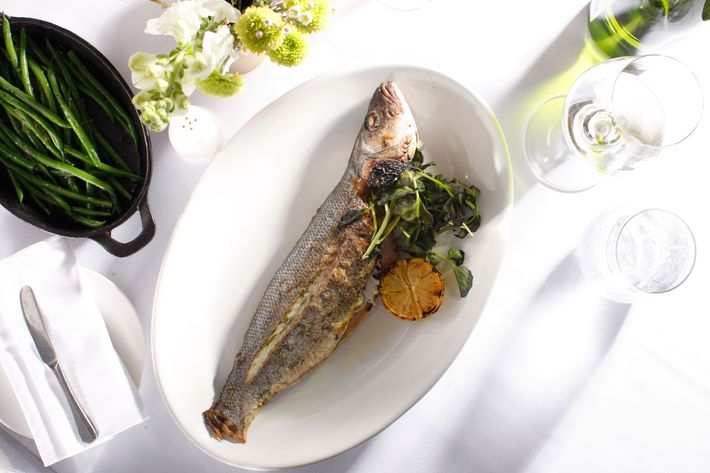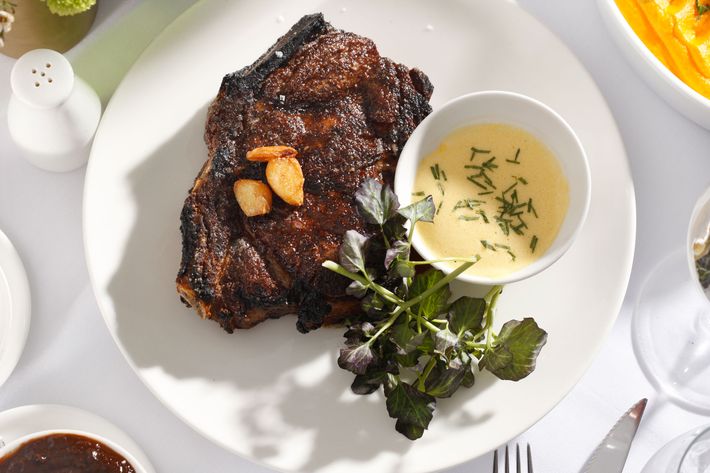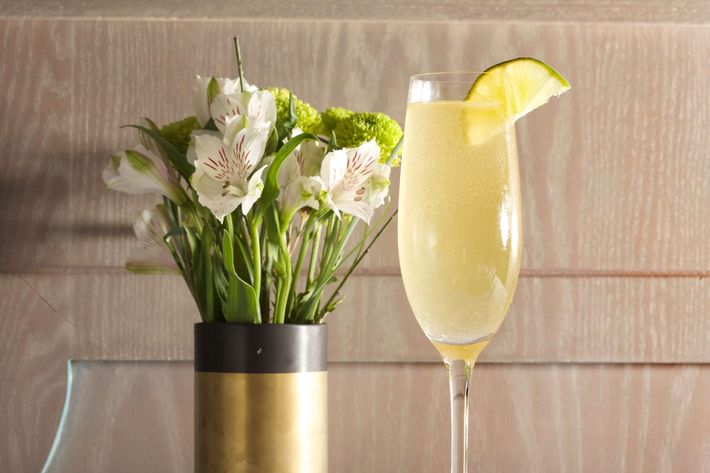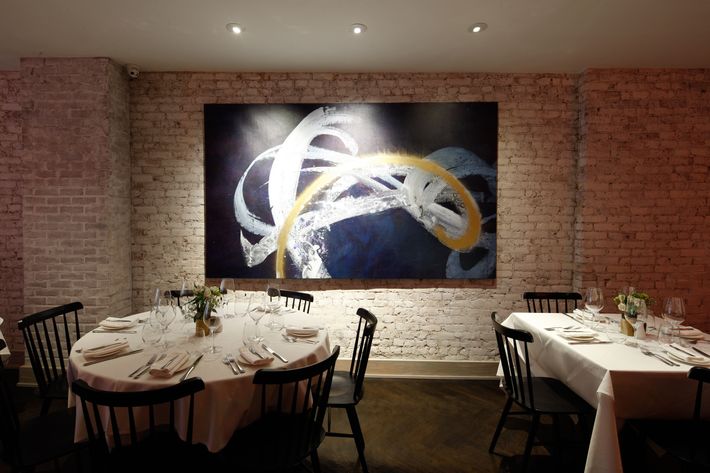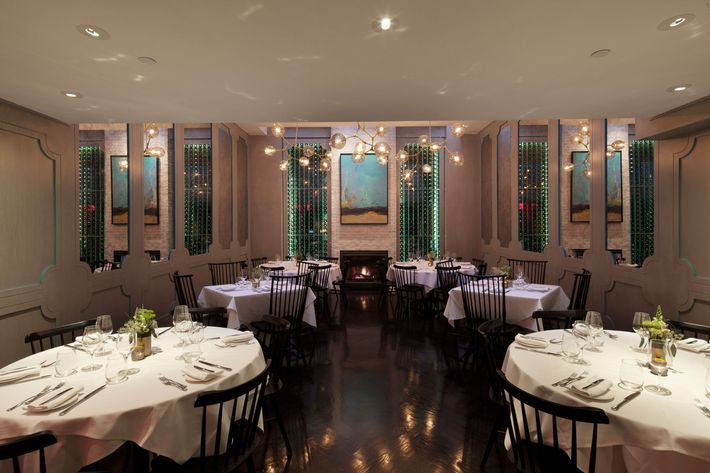 Dinner [PDF]
Dessert [PDF]
Bar [PDF]
Blu on Park, 116 East 60th St., between Park and Lexington, 212.256.1929