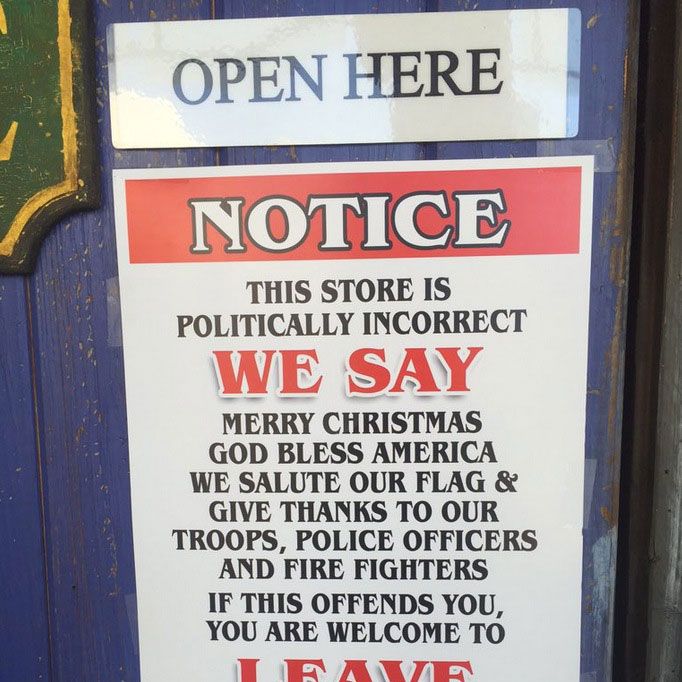 Berryhill Baja Grill is done with your politically correct crap.
One Texas restaurant chain is boldly taking a stance against political correctness, during War on Christmas season no less, by … posting a sign outside its nine locations. That brave company is the Berryhill Baja Grill, which wants potential customers to know how things are done there, and if they don't like it they can go elsewhere:
"Notice. This store is politically incorrect. We say Merry Christmas, God Bless America, we salute our flag & give thanks to our troops, police officers and firefighters. If this offends you, you are welcome to leave. In God We Trust."
Which, all right, but the way the chain is talking about this they sound like that kid you know who thought he was tough because he ditched summer camp to smoke cigarettes that one day. The super risqué decision was undertaken because CEO Jeff Anon was apparently miffed by coverage of Starbucks' Christmas cups, he tells ABC News, and decided that the Berryhill Baja Grill was going to put an end to this politically correct nonsense once and for all.
[Fox News]