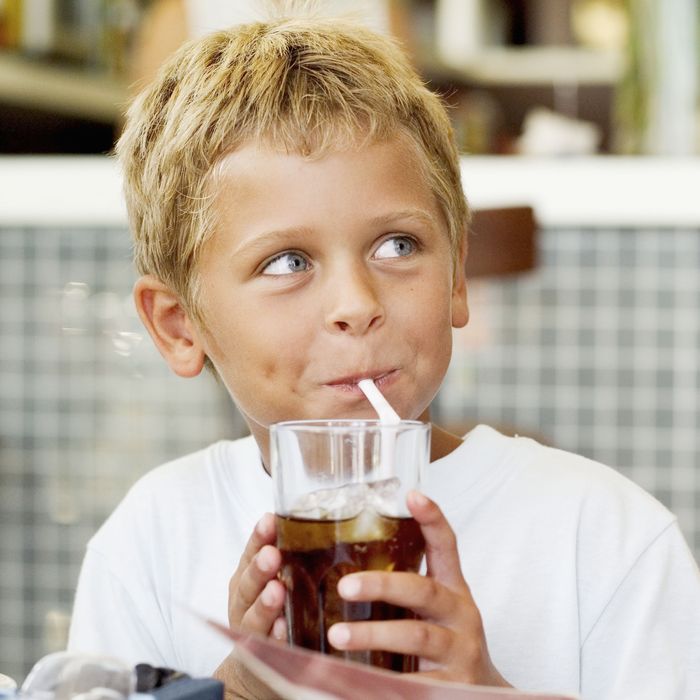 A thing of the past.
Photo: Stockbyte/Getty Images
Two major casual-dining restaurant chains are shaking things up: Both Applebee's and IHOP — owned by the same parent company, DineEquity — say they're purging soft drinks from their children's menus. Health groups like the Center for Science in the Public Interest are already praising this as a responsible move toward "making soda for kids a thing of the past." Kids, of course, aren't banned from having a soda, DineEquity notes; it's now just up to parents to clue them into this fact.
These are the first casual-dining restaurants to adopt this plan, but fast-food chains are already on the bandwagon: McDonald's, though still happy to push Monster energy drinks on Americans, recently removed soda from kids' menus, joining Wendy's, Burger King, and Dairy Queen.
[WTSP]