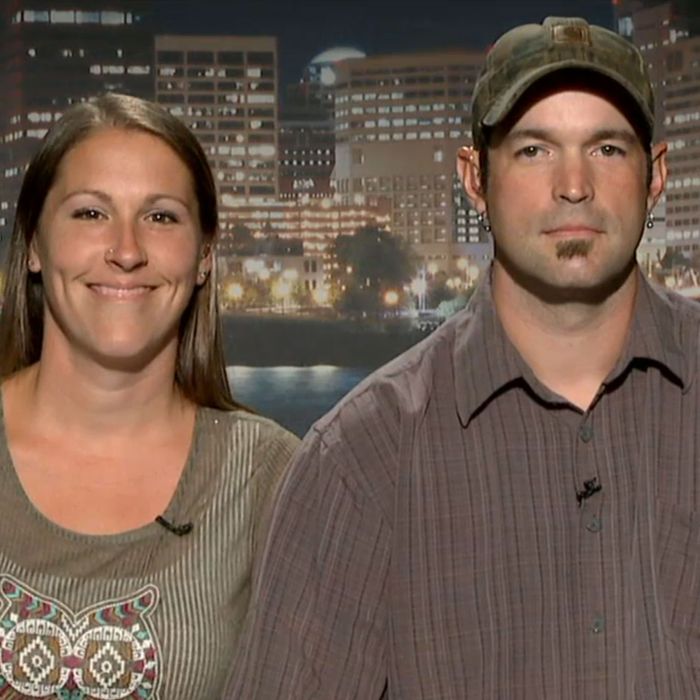 Owners Melissa and Aaron Klein.
The saga of the homophobic cake may, mercifully, soon be over: Two years after refusing to bake a wedding cake for a lesbian couple because of "religious principles," Aaron and Melissa Klein, of Oregon bakery Sweet Cakes by Melissa, have forked over $135,000 in state-ordered damages and nearly $9,000 in accrued interest. Although Oregon's Bureau of Labor and Industries awarded the damages in July, the Kleins filed an appeal and refused to pay because, they claimed, they were enduring financial hardship.
That seems, well, bogus, given they've raised more than $500,000 through crowdfunding efforts, including $109,000 through an eventually nixed GoFundMe campaign and $409,500 through a Continue to Give campaign, which continues to receive a stream of donations with encouraging messages like "Your trials will only make your eventual victory through God all the more glorious and sweet."
But the Kleins are not ready to give up yet, despite having paid the fine. According to their lawyer, Tyler Smith, the couple is still appealing the ruling. Arguments won't be heard until next year, so they paid now to avoid further interest. The odds remain strongly against them, though, as Oregon ruled that a 2007 state law that protects the employment, housing, and public accommodation rights of LGBT people also prevents private businesses, like the Kleins, from discriminating against possible customers.
[NYP, Oregon Live]