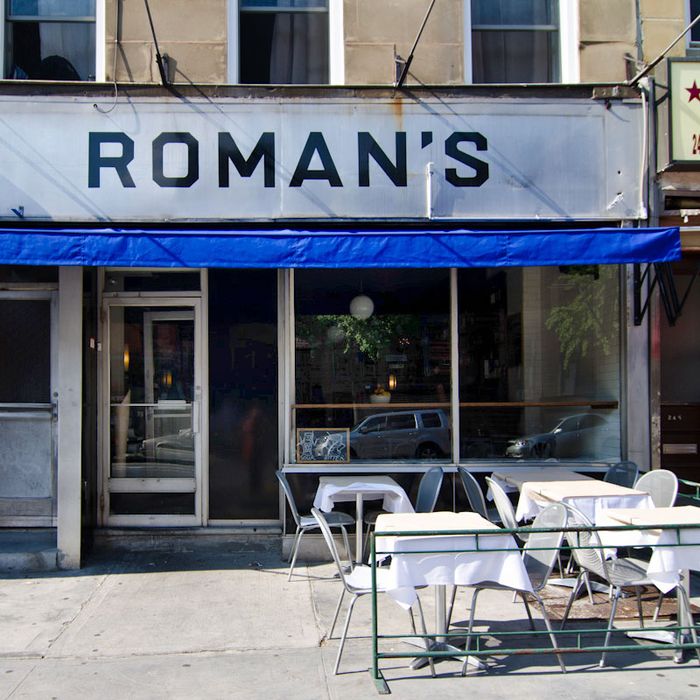 Roman's will be the first of Tarlow's restaurants to make the change.
Photo: Dave Ratzlow
Andrew Tarlow is the latest big-name restaurateur to join the movement: He tells Eater's Ryan Sutton that he will eliminate tipping at all of his Brooklyn restaurants by the end of next year. This is the first full restaurant group — the family includes Diner, Reynard, Marlow & Sons, Roman's, and Achilles Heel — to make the transition following Union Square Hospitality Group.
The move follows on the heels of Huertas and Eleven Madison Park, which are both axing tipping (and are places run by Meyer acolytes).
Like USHG, Tarlow will test the new policy out at one restaurant first. In this case, that will be Fort Greene's cozy Roman's, where prices will rise by roughly 20 percent, gratuity lines will be eliminated from checks, and there will be no supplemental charges. The minimum wage for cooks at the restaurant will rise to $15 over the course of a few years, while waiters will earn $15 an hour, and be part of a weekly revenue-share program — à la Meyer's Hospitality Included program. Sanitation workers will benefit, too, as they'll see their wages go up by $2 an hour.
[Eater]