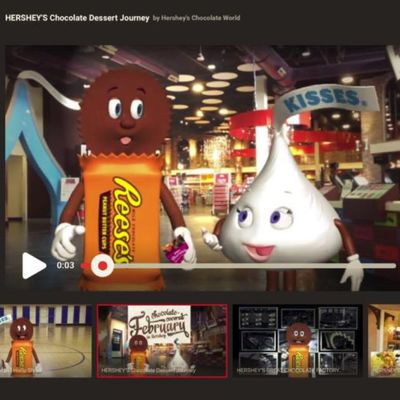 YouTube's Kids app is marketed as a way for youngsters to watch kid-friendly stuff without fear of objectionable content. A complaint filed by two advocacy groups, though, claims those parental settings may keep out cyberbullying, sex, and Donald Trump stump speeches (or what have you), but the app's still full of junk — of the food variety. The complaint, made by the Campaign for a Commercial-Free Childhood and the Center for Digital Democracy to the FTC, catalogues hundreds of cutesy little animated ads and product placements for things like Pop-Tarts, Twizzlers, Doritos, Totino's frozen pizza, and other unhealthy food that, per YouTube's policies, shouldn't be targeting kids.
A spokesperson told Wired the Kids app "prohibits paid advertising for all food and beverage brands," and also requires creators "to disclose if their videos contain paid product placement," so YouTube can exclude those videos from the app. But Burger King alone appears to have placed 61 ads, and there's even sneakier native content, like videos with "Oreo Challenges" or demonstrations of the "10 Best Uses of Nutella." In other words, the Kids app is "awash with food and beverage marketing that you won't find on other media platforms for young children," the groups say.
They are asking the FTC to investigate YouTube's (mis)handling of the app, and to also see if the food companies themselves had any hand in uploading the ads. For now, YouTube's response seems just to be suggesting that parents "turn off the search function" to block content.