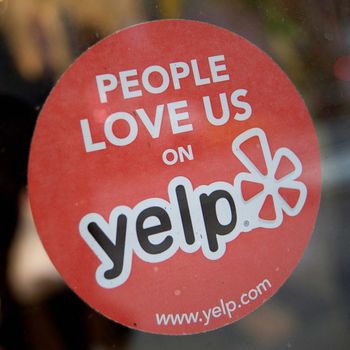 Maybe not always the case.
Photo: Scott Eells/Bloomberg via Getty Images
A new study that examines the language of Yelp restaurant reviews in the gentrifying neighborhoods of Bedford-Stuyvesant and Greenpoint finds that race factors heavily into users' perceptions and descriptions of businesses. While Bed-Stuy is a historically black neighborhood, Greenpoint is traditionally Polish, and that different ethnic makeup proves to be key to users' critiques. The main takeaway: Reviews tend to be much more critical of black businesses.
The study, authored by Sharon Zurkin with Laurie Hurson and Scarlett Lindeman at CUNY, examined more than 7,000 restaurant reviews in the two neighborhoods. Their selection consisted of trendier restaurants that have opened since 2005, along with the "top ten" best reviewed restaurants in both locales.
The authors focused on 1,056 reviews that explicitly mention the neighborhood. That's 720 reviews that specifically mention Bed-Stuy, and 336 that mention Greenpoint. (Reviews of so-called trendy restaurants were three times as likely to contain some mention of the neighborhood itself.) The uneven breakdown leads the authors to conclude that reviewers draw attention to the neighborhood when the majority of residents are black.
According to the study, reviewers also tend to describe Greenpoint's ethnic restaurants in a more positive light than they do historically black restaurants in Bed-Stuy. While the Polish restaurants in Greenpoint are described as "authentic" and "cozy," those in Bed-Stuy are described, variously, as "dangerous," "hood," "sketchy," and "ghetto." Trendier restaurants in Bed-Stuy, though, are welcomed with more positive reviews. From this, the authors conclude that while reviewers want to preserve Greenpoint's ethnic white restaurants, that's just not the case with Bed-Stuy's restaurants. This represents, they say, "discursive redlining" that contributes, purposefully or not, to gentrification.