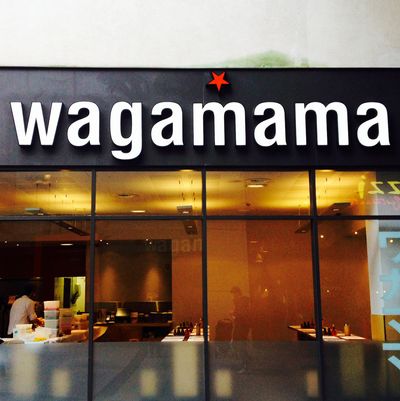 It's happening.
Photo: Claire R Greenway/Getty Images
It's finally happening: British noodle chain Wagamama will open its first New York location. at 210 Fifth Avenue, sometime next summer or fall. The 7,000-square-foot, three-level space will serve as the United States flagship for the British company, which already has 140 locations worldwide and serves a wide-ranging menu of inauthentic pan-Asian donburi, ramen, teppanyaki, katsu curries, and more. New Yorkers, who know no shortage of quality ramen, have been practically begging the chain to come to the city for what they feel like is forever, but really they're just, let's be honest, displeased that Boston — the nerve — got not one but four locations first.
By the sound of it, though, the New York Wagamama will not be the only new location to open in the States, as chief executive David Campbell says sales are up, and the company is looking to more aggressively expand, with plans to open 45 more restaurants through 2018.
[NYP]