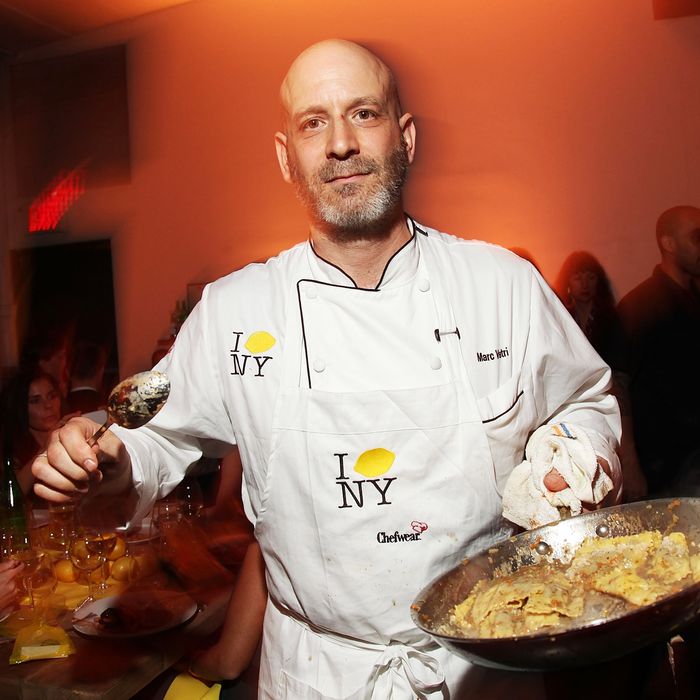 Celebrated chef Marc Vetri will be tasked with opening new concepts for the retailer.
Photo: Omar Tobias Vega/Getty Images
Over the last few years, Urban Outfitters has been making a big push to integrate food and dining into its stores — see, for example, Ilan Hall's the Gorbals, which opened in Urban Outfitters' massive Williamsburg complex, citing increased spending in the food world and the difficulty of getting shoppers who rely on e-commerce inside the actual stores. Now, surprisingly, the clothing chain — which also owns Anthropologie and Free People, among other brands — has made its biggest move yet: Today they announced they'll buy Philadelphia's Vetri Family restaurant group outright.
The financial details weren't disclosed, but the deal should be completed by the end of the year. Marc Vetri, of course, is one of the country's preeminent chefs and his restaurants — including standouts like Osteria, Alla Spina and Pizzeria Vetri — are held in equal esteem. He and his partners say nothing will change at the restaurants (and their flagship, Vetri, won't be included in the deal), except that they'll now have more resources at their disposal. Vetri and his partners will also be tasked with running all of Urban Outfitters' food and drink properties and, according to philly.com, dreaming up new concepts that might make sense for the company's many stores.
In an interview with Eater last month, Hall said of Urban's hands-off approach to managing the restaurants in its stores, "You can kind of do whatever the fuck you want." While the idea of chefs partnering with national retail brands is relatively new, the logic makes sense. As more restaurateurs look for ways to expand their empires without expending so much capital on real estate — just look at all the new and upcoming New York City restaurants that will be inside hotels — it's safe to assume that more deals like this will be announced in the future.