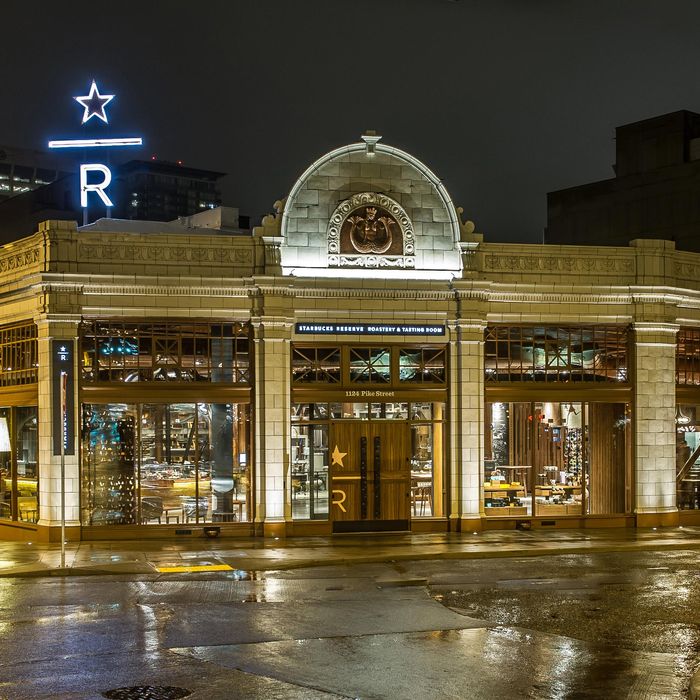 LEED Platinum–certified and steampunk-approved.
Photo: Starbucks
Being a megaretailer with 23,000 stores does have its distinct advantages: Make a decent number of them green, and all kinds of ecofriendly records can get destroyed. That's exactly how Starbucks's business model has paid off, the company says today, because it's just opened the 700th LEED-certified location worldwide, officially the most of any company on Earth. Nobody is closing in, anyway, but just in case, Starbucks warns would-be contenders that this number will nearly double by the end of 2016, when it reaches 1,200 certified stores.
The milestone is accompanied by news of LEED Platinum certification, the highest available, for the chain's big Seattle roastery/tasting room that opened last year, in hopes of winning back geeks by producing a "hip" coffee fantasyland where the furniture is solid wood, the "coffee masters" wear artisan aprons, and the siphons come LED-equipped. Sadly, some of the more cynical critics saw "shades of the Cheesecake Factory." But at the very least, environmentalists can now go enjoy a latte with peace of mind.