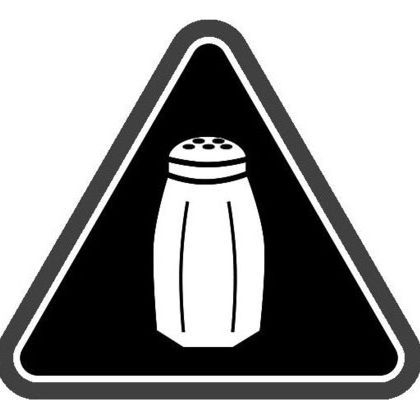 So this is it: On Tuesday, the salt-shaming rule passed in September by NYC's Board of Health takes effect, requiring a scary emblem next to chain menu items with at least 2,300 milligrams of sodium (or about a teaspoon's worth of salt).
It's the nation's first such rule, and the Health Department guesses it will apply to about 10 percent of the food offered by New York chains. If that percentage seems low, that's because by some cruel irony almost no fast-food burger exceeds the FDA's limit. (Movie-theater pretzels, however? Another story entirely.) Regardless, because chains do about a third of the city's restaurant business, New Yorkers will still be seeing plenty of the warning labels.
Restaurants are supposed to be in compliance by Tuesday, but the city says it won't actually start fining them until March of next year, so maybe load up now before the pickup-counter walk of shame begins in earnest.
[AP]