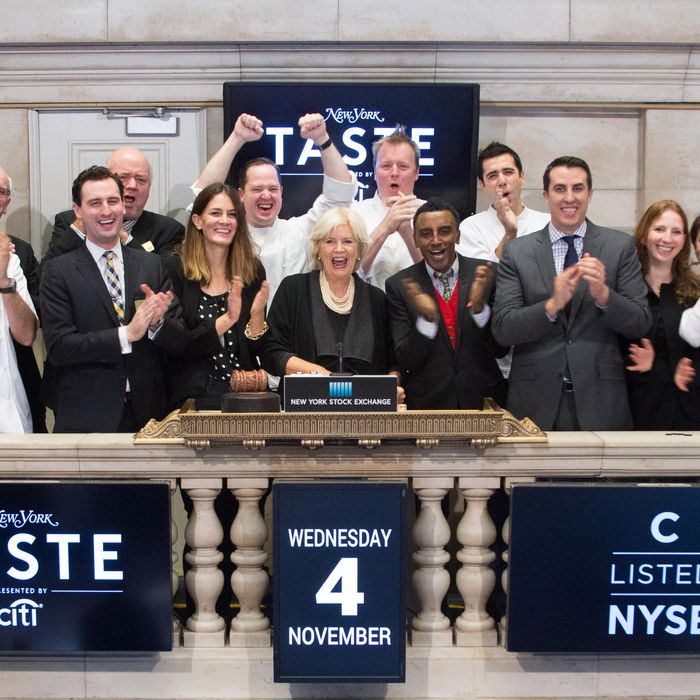 Photo: NYSE/Alyssa Ringler
New York Magazine's annual eating-and-drinking extravaganza is fast approaching — in fact, this year's New York Taste Presented by Citi will go down on November 10, and to mark the occasion, New York culinary editor Gillian Duffy was joined this morning by our restaurant critic, Adam Platt; Marcus Samuelsson; Ken Oringer; Justin Smillie; Cédric Vongerichten; Markus Glocker; and Betony's Eamon Rockey and Bryce Shuman to ring the opening bell at the New York Stock Exchange:
But wait, you're thinking to yourself, are there still tickets available for the actual event? To which Grub Street replies: Yes. VIP tickets, which include a special preview hour, access to the VIP lounge, and a VIP gift bag, can be yours for $195 if you head right here. This year's event will take place at the Waterfront on Eleventh Avenue at 28th Street. Hopefully we'll see you there.