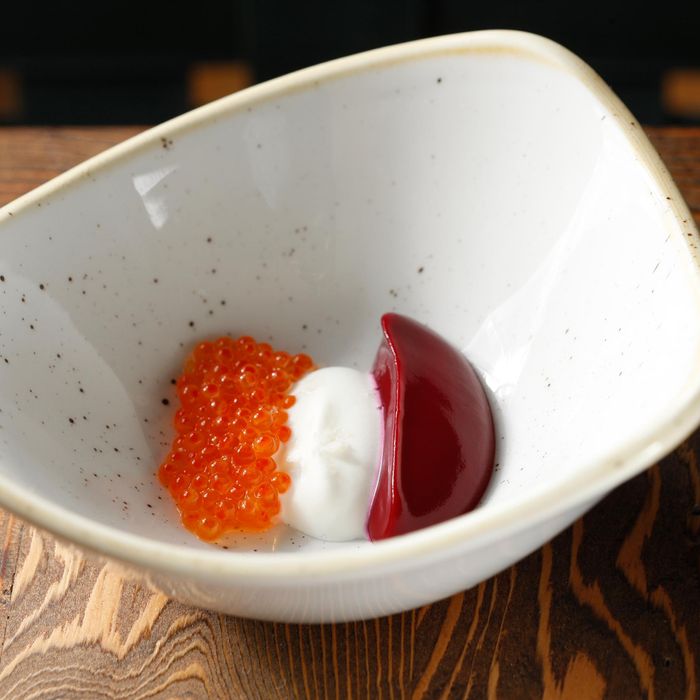 Borscht with raw cream and trout roe.
Photo: Melissa Hom
Here's a powerful partnership: Hugh Crickmore, formerly of Mas (farmhouse), has teamed up with Alex Leonard, previously the chef de cuisine at Blanca (which, during his tenure, received two stars from Michelin and three from the Times), to open Lowlife on the Lower East Side.
Despite the name, the 70-seat restaurant, which opens to the public on Monday, offers à la carte dishes like borscht with raw cream and trout roe, lamb tartare with mint and "shrimp salt," and yakitori-style chicken — all beautifully plated, like they belong in a fine-dining, tasting-menu restaurant. At a time when many talented chefs are focusing on simple comfort food, Leonard is embracing more complex techniques and flavor combinations. Plus: The chef is making his own vinegars, pickles, kimchee, butter, and cheese, and getting much of the restaurant's produce from a Catskills farm owned by Crickmore's brother.
But there are no white tablecloths to be found here. Instead, the space has a sleek mid-century-modern-inspired vibe, and there's both a bar and a separate ten-seat chef's counter. Take a look: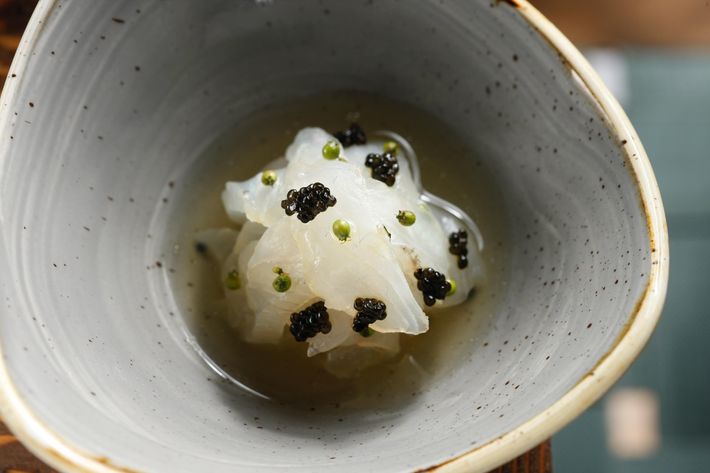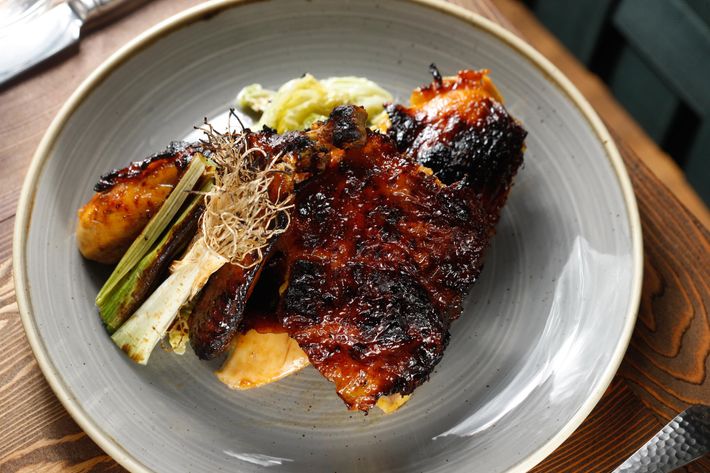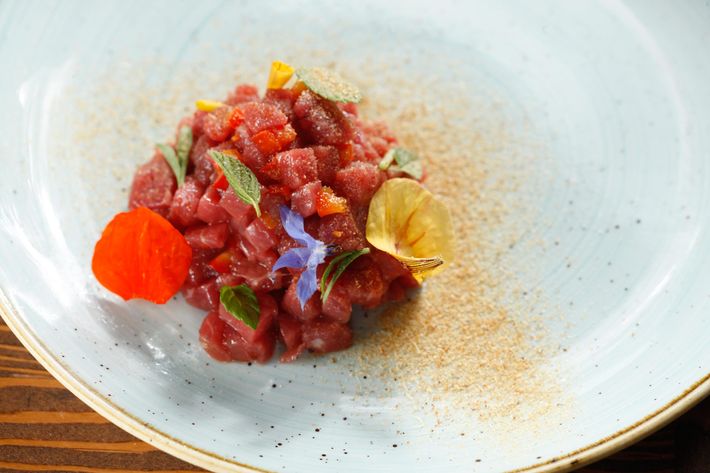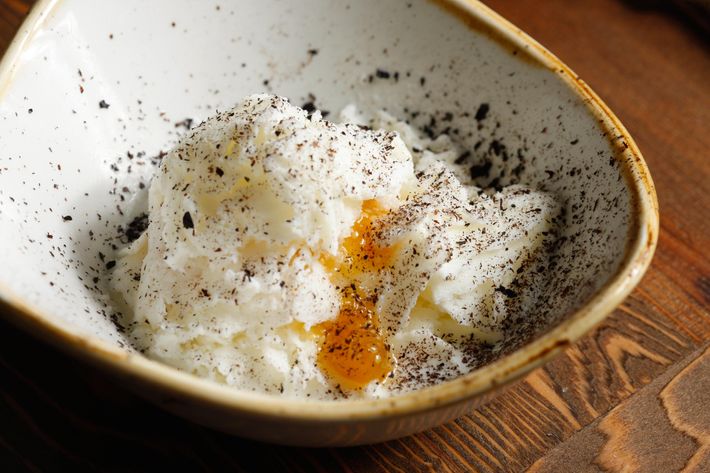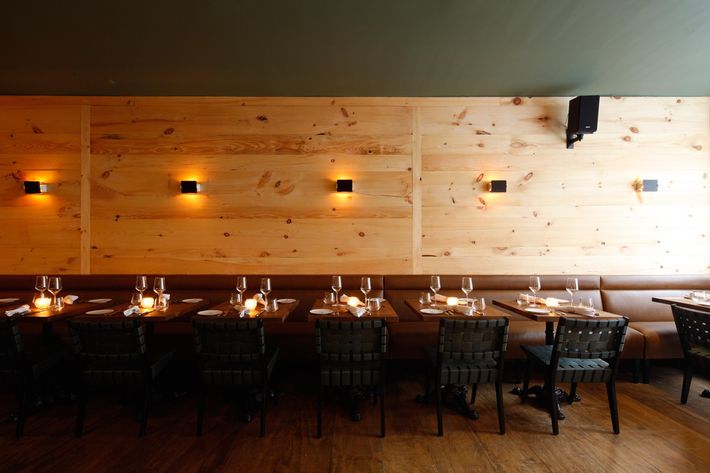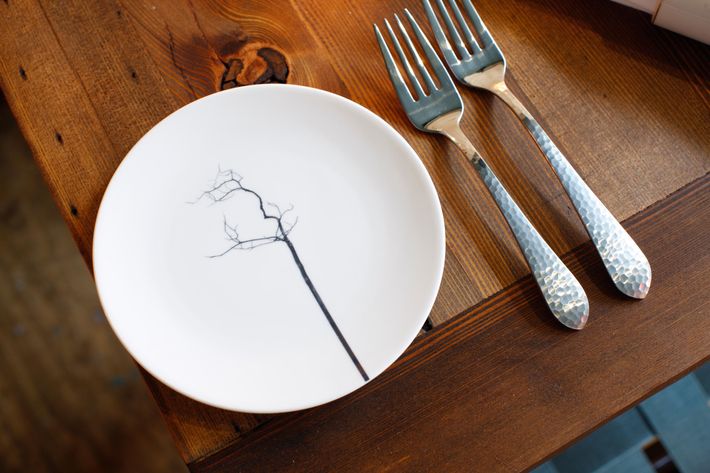 Menu [PDF]
178 Stanton St., nr. Attorney St.; 212-257-0509