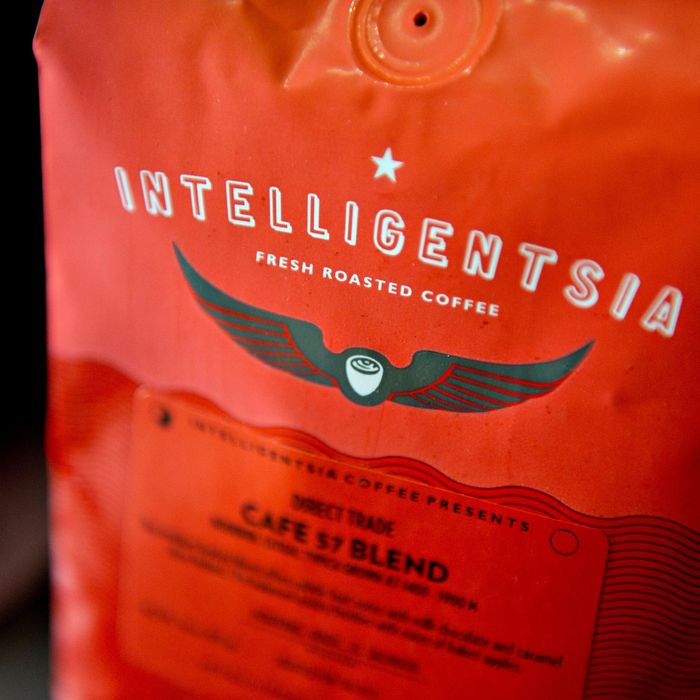 Not a fair trade, says Robert Buono.
Photo: Daniel Acker/Bloomberg via Getty Images
Robert Buono, the CEO of Intelligentsia from 2010 to 2014, is suing the third-wave coffee pioneer for $15 million in the wake of its reportedly $100 million sale to Peet's Coffee & Tea. In a lawsuit filed in Illinois's Cook County Circuit Court, Buono says that Intelligentsia was a mess when co-founders Doug Zell and Emily Mange brought him on — a company with underachieving employees and no supplier data, marketing plans for different sets of consumers, or online wholesale ordering. But during his tenure, according to the lawsuit, Buono — a lawyer who helped Zell and Mange with legal documents when they founded the company in 1995 — increased profits by 61 percent. But, as the suit also says, Zell and Mange weren't happy with all of his decisions, which he says is partly to blame for him not getting a cut.
That turnaround made Intelligentsia, Buono's lawyer P. Andrew Fleming argues to the Chicago Tribune, "very attractive to potential acquirers." And it's not like the purchase of Intelligentsia came out of the blue, as it had been fishing for a buyer just weeks before the sale. But the problem isn't just that Buono feels like he was treated unfairly — it's also that Intelligentsia is obligated to compensate him by the terms of his contract, which guaranteed either a buyout or a 15 percent cut of the profits if the company was sold.
[Tribune]