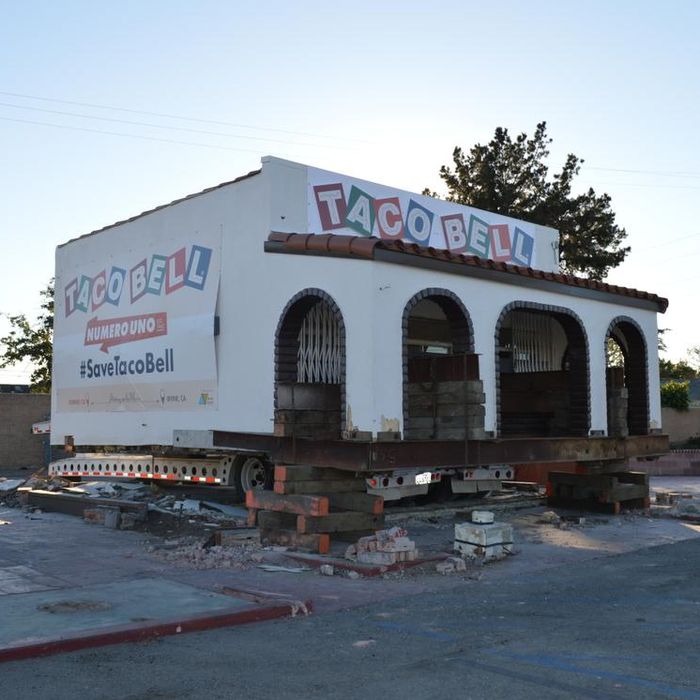 Mecca, for many.
Photo: Taco Bell
Last night was the big road trip for so-called "Taco Bell Numero Uno," the location that started it all in 1962. One could argue that the landmark might prefer the rubble pile to its strange new digs (the parking lot at Taco Bell's Irvine, California, headquarters, where they just sit around inventing cereal doughnuts these days), but it was nevertheless an exhilarating moment for fans who protested the since-closed outlet's imminent destruction by developers. They dutifully turned out along its 45-mile journey via flatbed trailer to record every step for posterity, more or less:
Watch as it precariously negotiates a turn:
Here is it, looking pretty much the same as it crawls through the streets of Anaheim:
And finally, at its new home:
The company still wants suggestions for its fate, and while making it the next boozy Taco Bell is a swell idea, it's clear that it found its calling during the road trip. Turn that bad boy into a food truck.