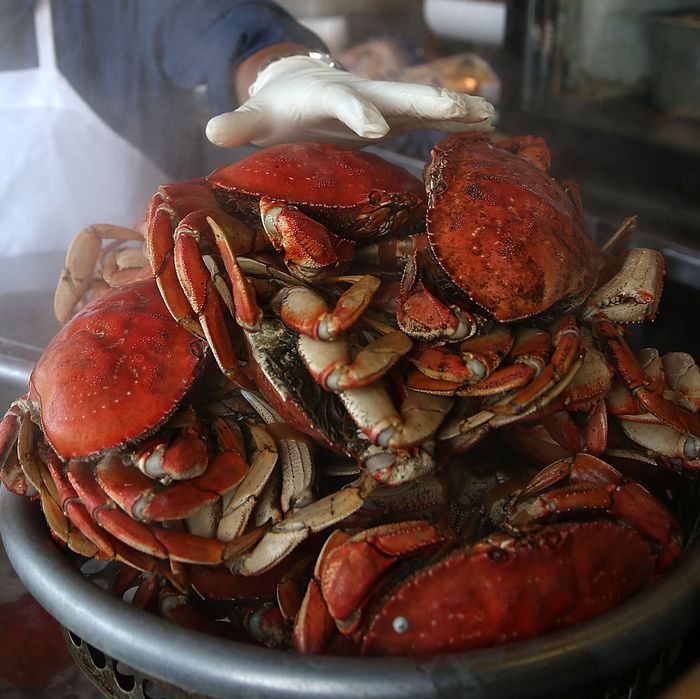 Keep waiting.
Photo: Justin Sullivan/Getty Images
On Friday, Oregon and Washington joined California in delaying the start of their commercial crab seasons because of toxic levels of potentially deadly domoic acid in Dungeness and other crabs. The seasons were supposed to start on December 1, but both state governments deemed the crustaceans unsafe for consumption and decided they needed more time for additional testing.
Oregon has delayed the season across the entirety of its coastline, and Washington has done the same with the exception of the crab fisheries in Grays Harbor and the surrounding ocean area. While domoic acid has been found in crabs before, the current algae bloom, caused by warming waters, has led to a spike that's hurting both West Coast fishermen, who hauled in $170 million–worth of the crustaceans last year, and the marine ecosystem. But beware: Even when the ban is eventually — hopefully — lifted, officials still say consumers should avoid eating the crab's fat, because the acid tends to build up there and in the stomach.
[AP]