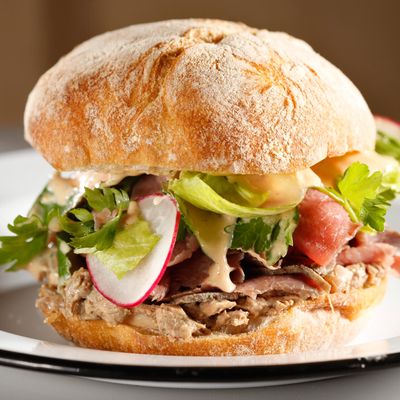 The Sixth: roast beef, chopped liver, herb salad, radish, and comeback sauce on a Balthazar ciabatta roll.
Photo: Melissa Hom
Eric Finkelstein and Matt Ross will open the much-anticipated Greenwich Village outpost of Court Street Grocers, their excellent sandwich shop and general store, Thursday at 8 a.m. The new location is their third brick-and-mortar and will be a full-fledged store along the lines of the Carroll Gardens original, as opposed to the sandwiches-only Hero Shop. To start, they'll only open for breakfast and lunch, but they expect to roll out dinner service no later than a month from now — or as soon as their beer-and-wine license goes through.
When dinner does debut, the service will still be counter-style, and Finkelstein says to expect full-fledged composed dishes instead of sandwiches, along with snacks for the after-work crowd to snack on while sipping on cans of Other Half beer. (Egg creams and that promised malt liquor are still in the pipeline.) Along with drip coffee, there will be, for the first time, espresso. To get that right, they're working with Counter Culture to achieve the "diner flavor" they want in their shots.
As for the food at breakfast and lunch, regulars can expect, in addition to Court Street classics like the Mr. Victor and Uncle Chucky, a few new sandwiches and salads from chef Mary Ellen Amato. These include the 6th Avenue, a roast beef and chicken liver combo first tested at this summer's Taste of Jewish Culture event; the Dirty Turkey, roasted turkey breast with chow-chow; the meaty Italian Chef, a hero in salad form; and an upgraded Greek Salad.
Back in August, when Grub spoke to the team about the expansion, they said the appeal of the space — besides a friendly landlord who is also a partner in the business — was that it already looked like it was their own. (Most recently, it housed Kiosk, an art store.) It's anchored by a long diner-style counter, which will seat 11, along with an additional ten seats at the five two-tops up front and a standing counter for stocking more produce and products.
The downstairs grocery section will be ready in about a month and a half, and the selection will largely be the same as in Carroll Gardens, with the notable addition of beer and cider. Plus: Finkelstein says that being in Manhattan and having lots of storage space will allow them to work with New York food businesses that had been too hard to pick up from or wouldn't deliver to Brooklyn.
"We always want the space to feel like home," Finkelstein says. "Sandwiches are timeless, and I think we try to make ones that are timeless, as much as we possibly can."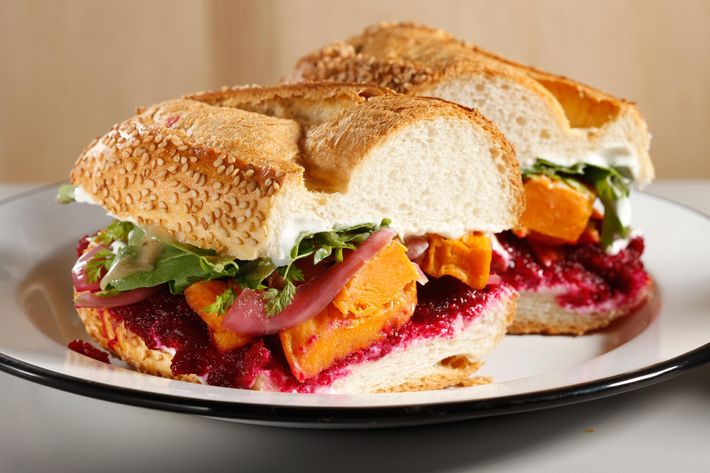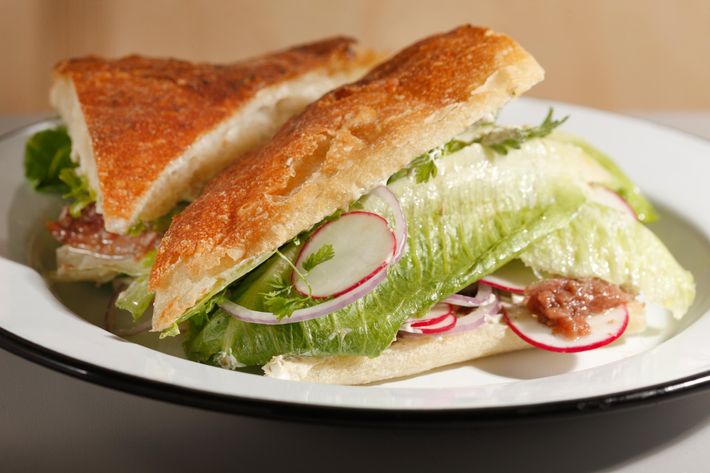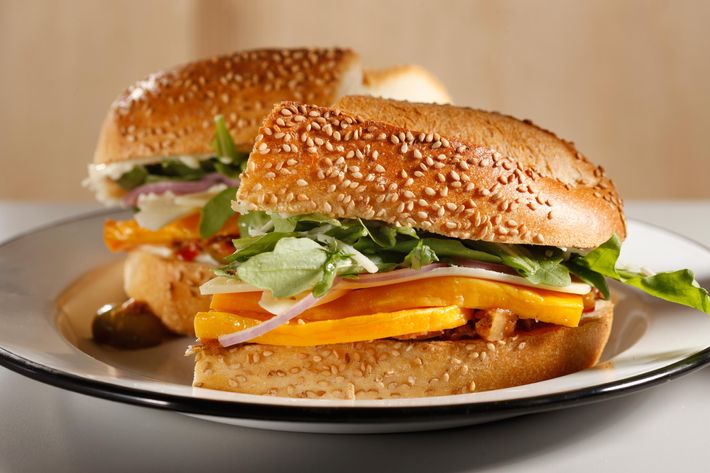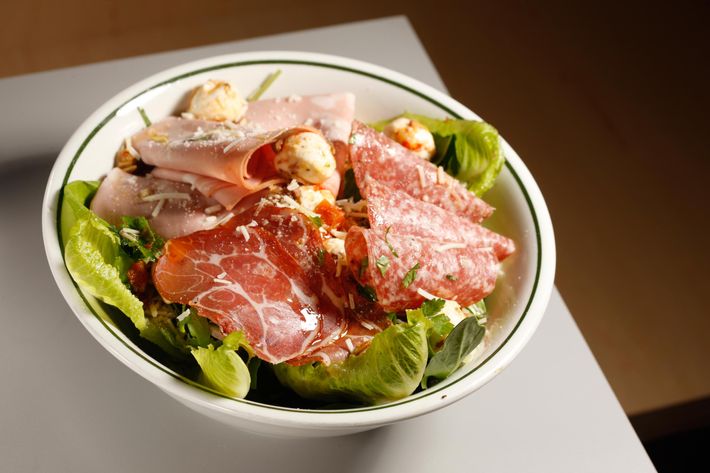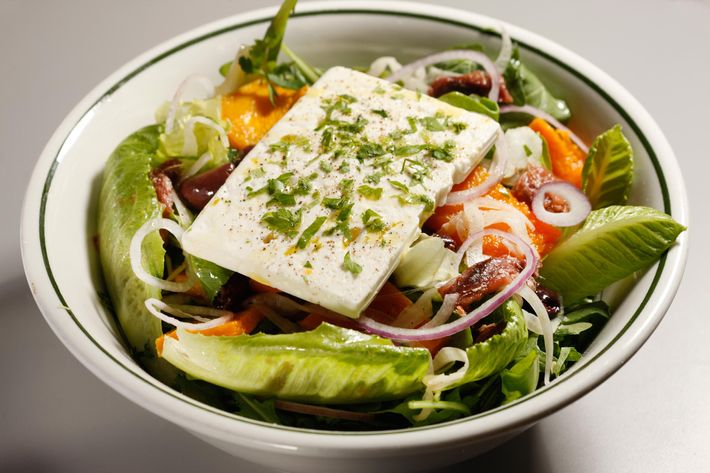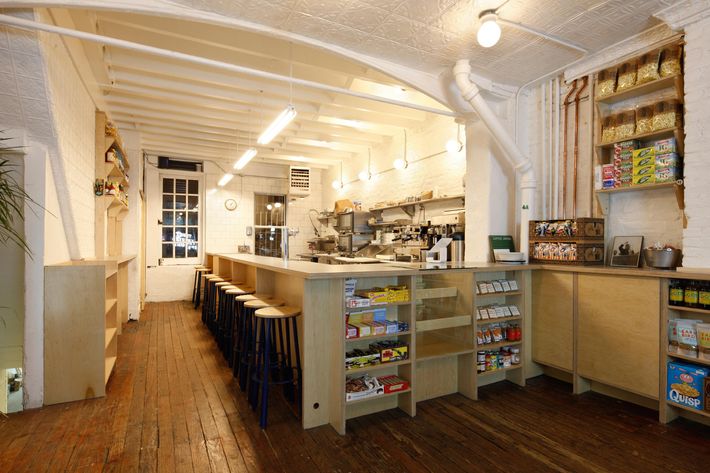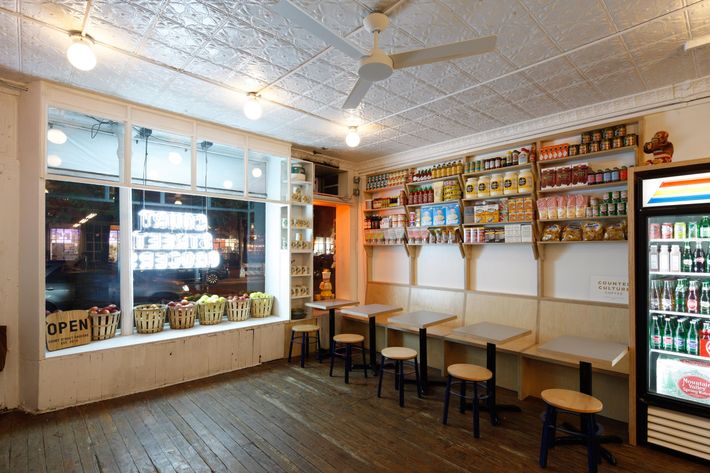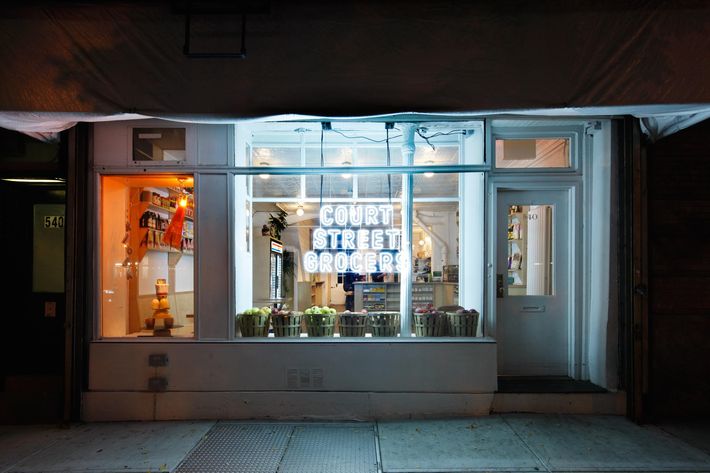 Court Street Grocers, 540 LaGuardia Pl., 212-777-9292