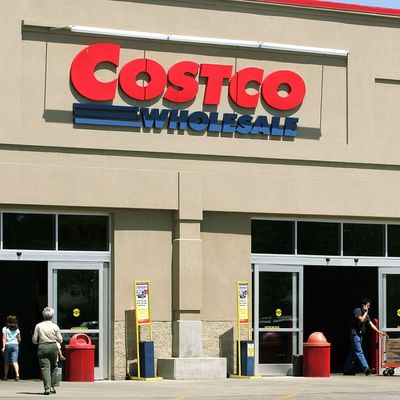 The nasty bug's latest victim.
Photo: Tim Boyle/Getty Images
The year of a million E. coli scares is now the year of a million and one: At least 19 people in seven states have gotten sick after eating the rotisserie-chicken salad at Costco, the CDC reports. Unlike full Chipotle, Costco went ahead and yanked the tainted product from stores nationwide.
The CDC adds that while the bacteria definitely turned up in samples of the chicken salad, officials still don't know which of the product's many dozens of ingredients is the culprit. Costco learned of the outbreak on Friday and removed the product that same day.
Officials say 5 of the 19 people infected have been hospitalized. No deaths, thankfully, but two people did reportedly develop something called hemolytic-uremic syndrome, a form of kidney failure that can lead to serious permanent damage.
[Reuters]