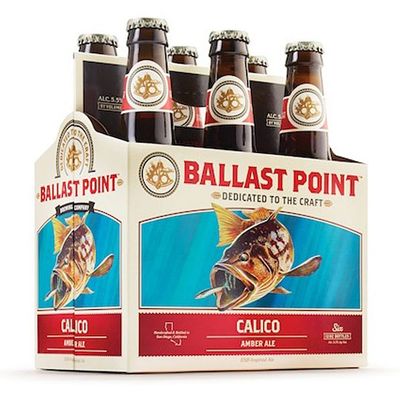 Ballas Point is one of the country's most revered craft brewers.
Photo: John Schulz/Ballast Point
It's the big leagues for Ballast Point Brewing Company: The microbrewery that just two decades ago was a two-man operation out of the back of a home-brew supply shop in San Diego has been snatched up by Constellation Brands for a cool $1 billion. Constellation, you may know, is the world's largest wine producer and owns most of the Mexican beers that Americans drink (Corona, Negra Modelo, Pacífico, among others). Now, likely by year's end, it will also control the country's 37th-largest craft brewery.
Ballast Point has a strong indie-brewing tradition and is based in one of America's most prominent craft-beer cities. The sale means Ballast is also now the latest craft brewer to be overtaken by a large international company — a trend that shows no sign of slowing down.
No doubt well aware that beer lovers will question the move, Ballast Point's ownership vows in the announcement of the sale that it "will continue to operate as a stand-alone company with its existing management team and employees running the day-to-day operations." For craft brewers who want to keep up with the changing marketplace, access to capital and distribution leverage from a larger company is a big boon.