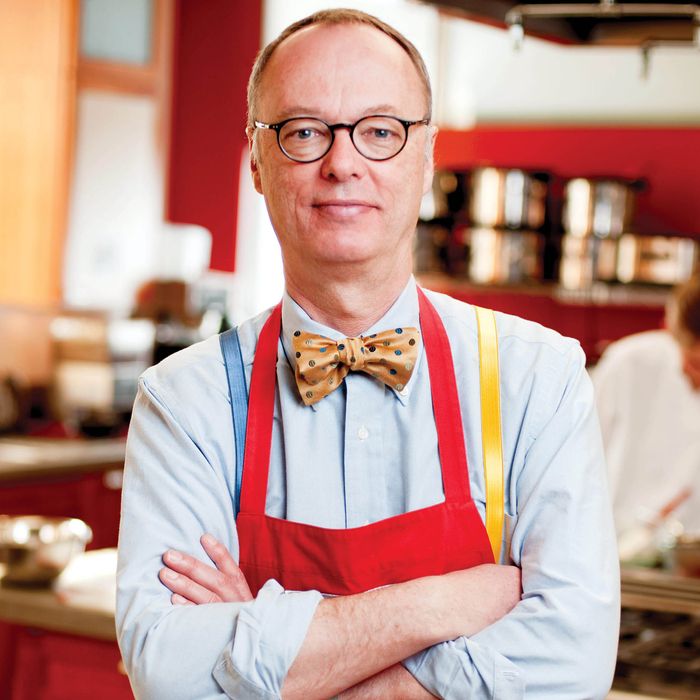 Reports say Kimball is now looking to form his own company.
Photo: Webb Chappell/America's Test Kitchen
Some surprising food-media news: Chris Kimball, the founder of Cook's Illustrated and its TV offshoot America's Test Kitchen, is leaving the company he's helmed for two decades, apparently effective immediately. A shake-up's been in the works for months at publisher Boston Common Press, and today the company admitted that top brass and the bow-tie-wearing consummate recipe perfecter whom the Times dubbed "the most influential home cook in America" had run into some differences. "We made every effort to offer Chris a reasonable contract that reflected his significant contributions to the company," a statement explains, "and are disappointed that we could not reach agreement."
The Boston Globe suggests people at the company had been sort of expecting something big would happen ever since Boston Common Press essentially surprised Kimball with a boss back in September — the company's first-ever CEO, a media executive from the outside. Kimball has decided, however, to host the 2016 season of America's Test Kitchen, but rumor is he and his wife, also a Boston Common Press exec, are already thinking about forming their own company.