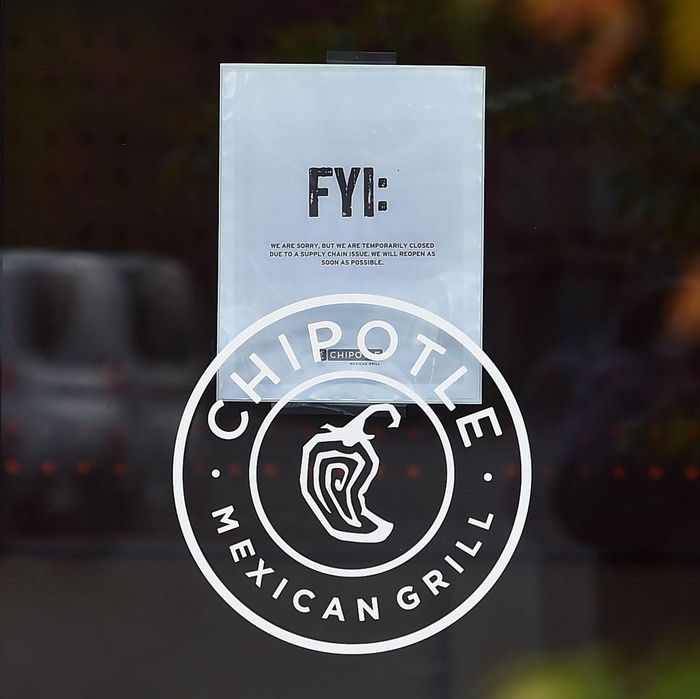 They think the number of cases may continue to increase.
Photo: Steve Dykes/Getty Images
Over the weekend, Chipotle shuttered 43 restaurants in Oregon and Washington in response to an E. coli outbreak. The number of E. coli cases in the two states has risen from the 20 originally reported to 35, though not all of these people got sick at Chipotle, and epidemiologist with the Oregon Health Authority Katrina Hedberg says they think the case count will continue to rise. In response to the outbreak, Chipotle has brought on a pair of food-safety firms to help the company "assess and improve upon its already high standards for food safety." Additionally, the company says they're going to take a number of steps to rectify the situation, including deep-cleaning the closed restaurants, conducting environmental tests, replacing all food items, and batch-testing certain ingredients before supplying. While the cause of the outbreak remains unknown — though it is suspected to be a raw ingredient, — an epidemiologist with the Oregon Health Authority says most of the cases in that state originated in the Portland area, and Chipotle says only 8 of the 43 closed restaurants are actually linked to the outbreak.