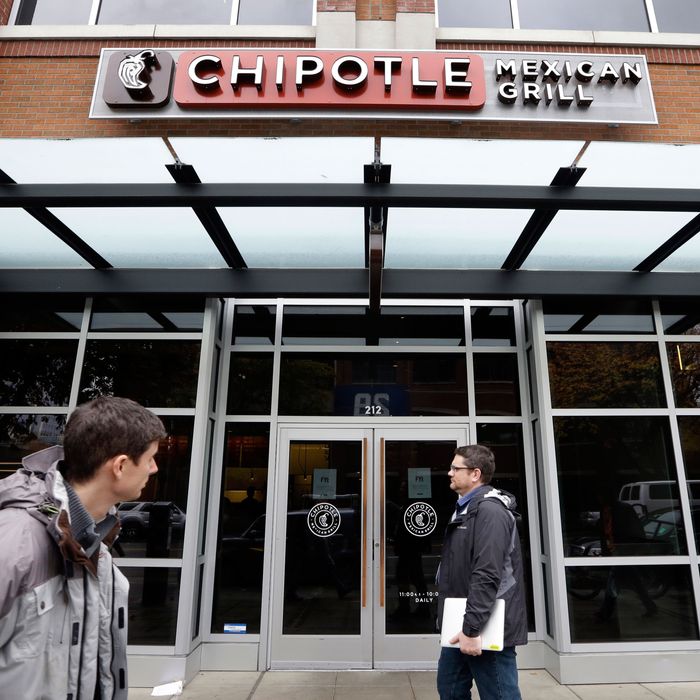 It's coming back.
Photo: Elaine Thompson/Corbis
The 43 Portland, Oregon, and Seattle area stores that Chipotle closed following an E. coli outbreak are set to reopen after tests found no bacteria in food samples. According to a company rep, 900 samples in total — including food, restaurant surfaces, and equipment — tested negative.
Now, in order to get back to business, the company will have to sanitize the restaurants, throw out all food items, and pre-test high-risk foods like lettuce and peppers when ordering new produce. They can start shipping produce to the locations Tuesday or Wednesday, though, so they'll be able to get the wheels in motion and possibly reopen as early as Wednesday or Thursday.
Meanwhile, public-health officials still haven't identified the original source of the contamination, which has affected 43 people so far, and which has resulted in a trio of lawsuits.
[Reuters]