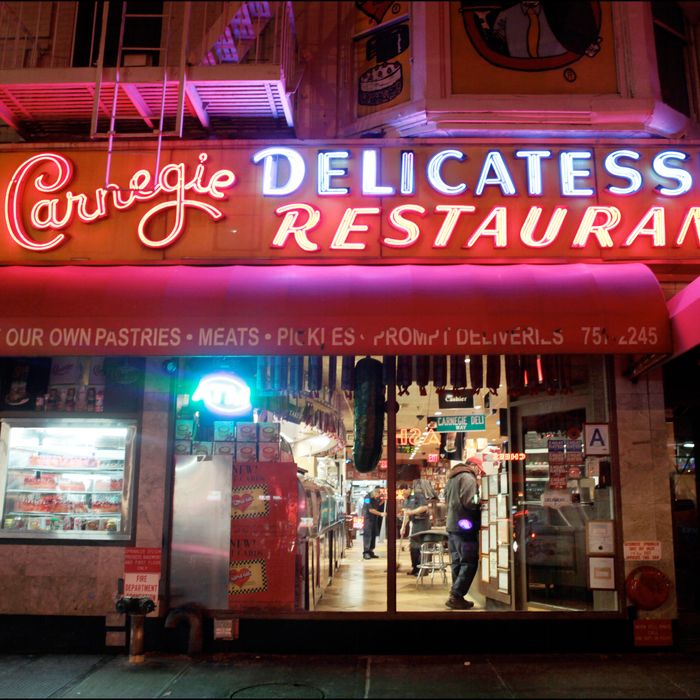 Closed indefinitely.
Photo: Oliver Morris/Getty Images
Trouble persists for New York's fabled Carnegie Deli: To recap, Con Edison shut it down after discovering an "illegal gas connection" in April, while owner Marian Harper Levine and her manager and husband, Sandy, remained entangled in bitter divorce proceedings because he cheated on her with a waitress. There's no clear reopening date, and as ConEd waits for city approval, one major question remains: What responsibility does a closed restaurant have for its employees?
Carnegie's 70-ish workers are about to run out of unemployment insurance, and, to make matters worse, servers say the deli is still making money through its wholesale business. As one waitress tells the Post: "If you have a restaurant that makes the money that that restaurant makes, you should have people working there 24 hours a day fixing it, but they don't." But what do you expect from a business that recently paid $2.65 million in a settlement over wage theft?
[NYP]