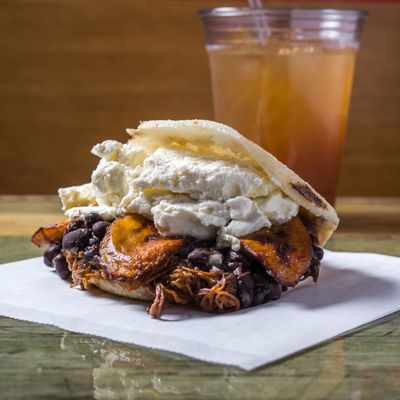 Pabellon arepa, with shredded beef, black beans, sweet plantains, and guayanés cheese.
Photo: Paul Wagtouicz
The East Village's Caracas Arepa Bar has long monopolized the market for the Venezuelan flatbread, made with ground maize dough. But now there's a new spot in the neighborhood — Arepa Factory, at 147 Avenue A, near 9th Street — where arepas are made fresh daily and filled to order.
Beyond the traditional usual corn flour, owner (and Venezuela native) Monica Muzzo is also using spinach, oatmeal, and a chia-flaxseed combination to make arepas. Her 21 different filling combinations are also unconventional, and they include coconut lamb, baby back ribs with American cheese, Peruvian-style ceviche, and marinated tuna with olives, capers, and raisins. Plus, the menu includes pancake-esque cachapas, snacks like fried white cheese wrapped in pastry dough, and desserts like arroz con leche and tres leches cake. Take a look: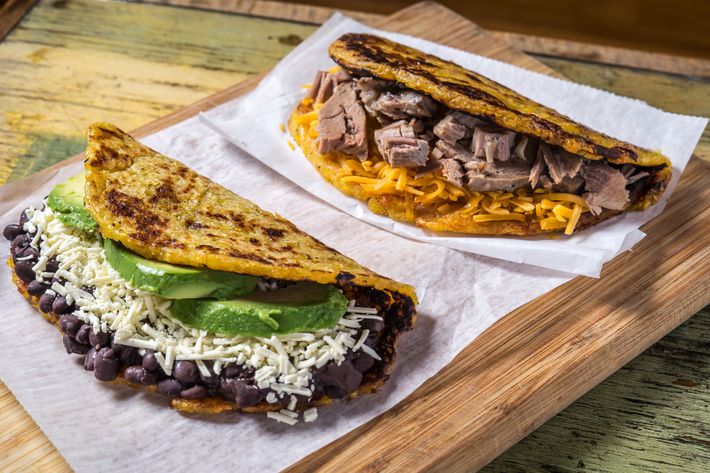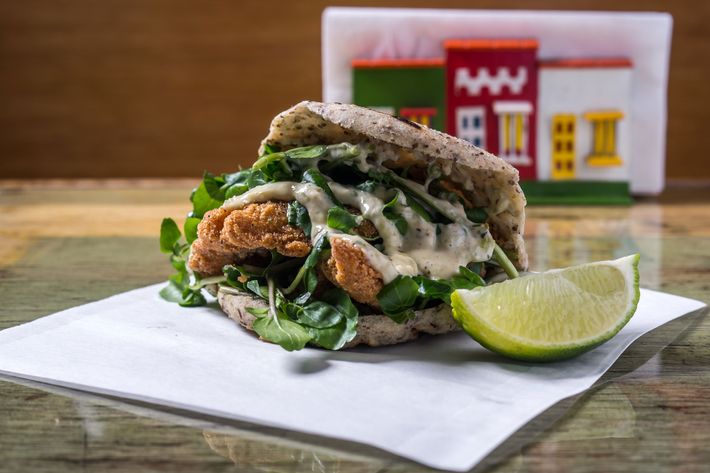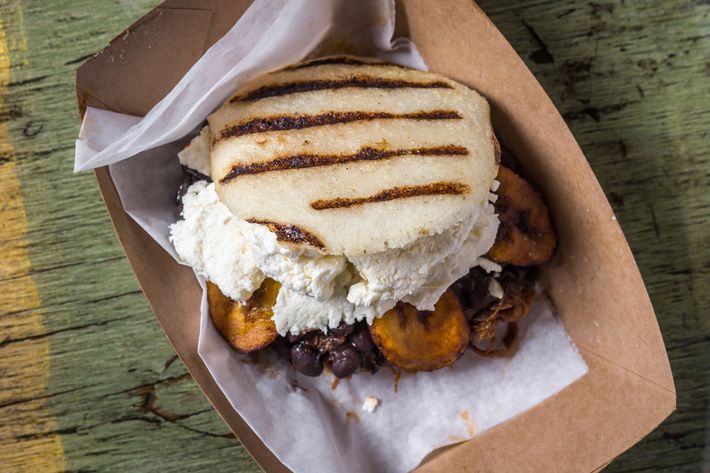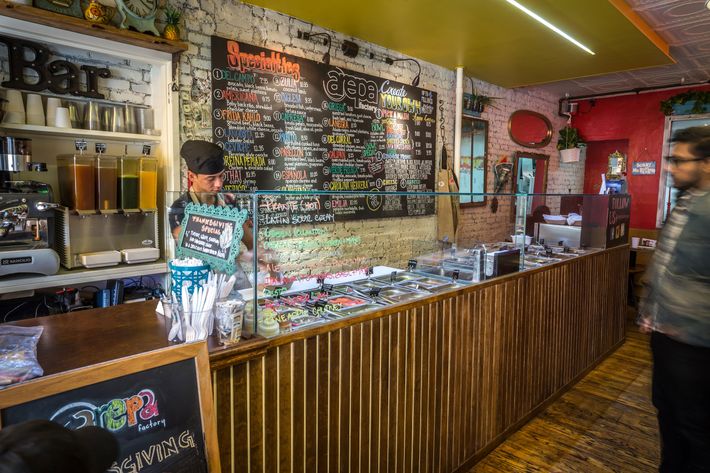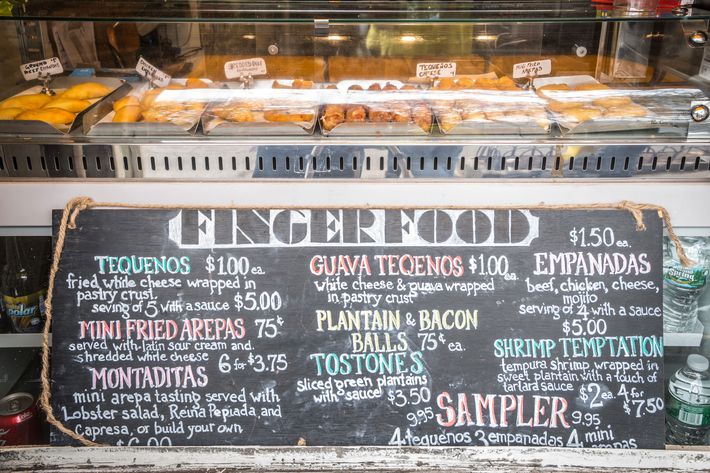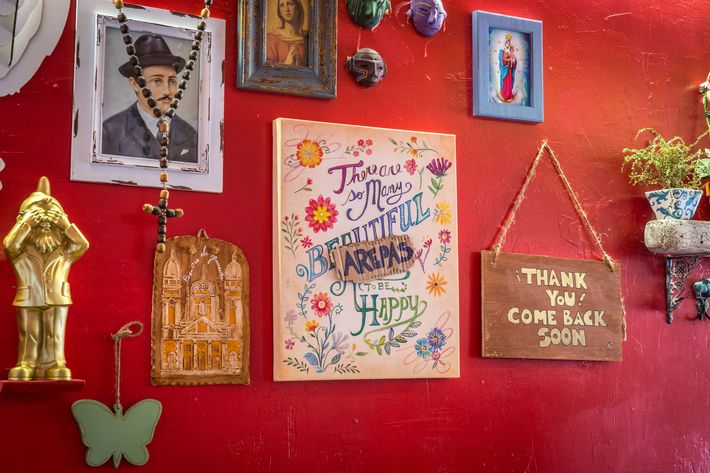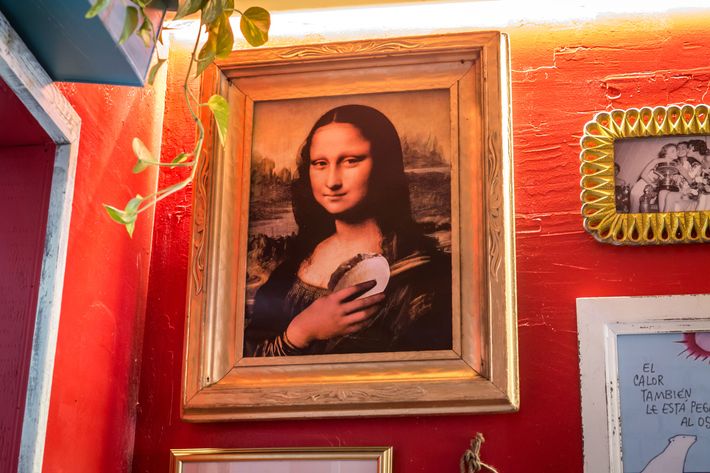 Menu [PDF]
Arepa Factory, 147 Avenue A, 646-490-6828