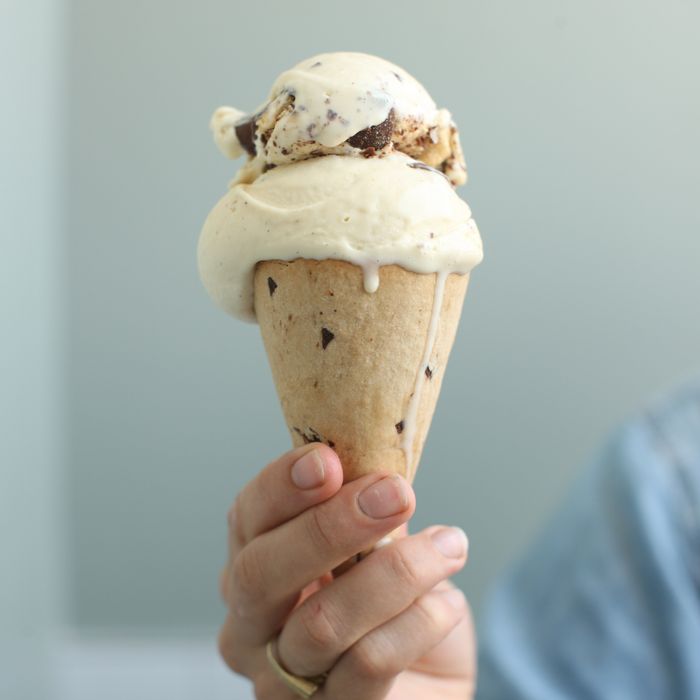 There's about to be a lot more of this.
Ample Hills Creamery, the four-year-old Brooklyn scoop-shop chainlet known for its kooky throwback flavors, has acquired $4 million in funding from venture-investment firms and individuals including Brooklyn Brewery co-founder Tom Potter and the founders of Seamless. Since opening their first store in Prospect Heights, Ample Hills co-owners Brian Smith and wife Jackie Cuscuna have expanded with a second full location in Gowanus and stalls in Brooklyn Bridge Park, Gotham West Market, and Jacob Riis Park.
Now they're getting ready to go big. Apparently they've hit capacity at their current location, so they'll use some of that new money to open a 15,000-square-foot-factory, which they'll use to make all of their ice cream except for a single, location-specific flavor that will differ at every store. Speaking with Grub Street last year, Smith cited Blue Bottle — another brand that has gotten big tech money — as his model for slow, quality-driven growth, and he now says they'll expand first in New York before branching out to other parts of the country. Along with opening their ice-cream factory, they'll be using the money to beef up their management team and expand both wholesale pint distribution and direct shipments to consumers. If this all works out, could Ample Hills be the next Ben & Jerry's?
[BI, TechCrunch]